The Best Local Wedding Bands, Function Bands, Tribute Acts & DJ's at Direct Prices

The Easy, Risk Free Way to Find & Hire the Nation's Best Bands and DJ's.
Hand Picked Entertainers, Free Impartial Advice & Award Winning Customer Service.
Tired of searching for the best entertainers? Overwhelmed by choice? Worried you'll get it wrong? Hire A Band is the answer. Our advice is personal, friendly and free! Get in touch right now and experience the Hire A Band 5 star service.
With a network of offices in Scotland and across England you can access the best local entertainers near you at DIRECT PRICES. Contact us now for no obligation quotes for each act.

Over 30,000 succesful events since 1999.
Need Assistance?
Need help or advice on picking the right band or entertainment for your wedding, party or function? Get in touch ›
Feedback
I was very pleased with the service I received from Hireaband. I was also delighted with the band.

Tracy & Fraser Moore, Hamilton Town House
Hireaband were very professional at all times and got in touch with the band promptly with any query we had. First Class.

Mark & Kirsty Scrimgeour - The Westerwood Hotel
The Hireaband staff were so helpful and friendly confirming all details near the time of the event.
All round brilliant service.

Gillian & Lee Murray - Glencorse House
We will certainly be keeping hireaband in our list of important numbers.

Ann & Chris Watters - No.10 Hotel
Great advice and help when picking a band for my wedding. Paperwork was quick and simple and a nice wee call a week before the wedding to confirm everything - perfect! Would highly reccommend.

Lee Bell
Hireaband are excellent and their Showcases are without doubt a must see if you are looking to choose your wedding band.

Roddy & Linsay Adair - Lochgreen House
Hi Del, Thank you so much for making this all so easy - it's a huge weight off my mind.

RM - Surprise party
Hire a band was a great place to search for the perfect wedding band.

Sharon Sherry, Drumtochty Castle
All the staff at Hireaband were very helpful throughout our dealings with them. Will certainly be recommending them to family and friends

Kathryn & Garry Kelly
So glad I used this company and band. The service was fantastic and the band were the best.

William & Tracey French
Excellent service from start to finish from hireaband, thanks

Ryan & Jenni Tardiff - Roman Camp Hotel
Hireaband Service was faultless - very professional and high level of customer service throughout.

Stuart & Melanie Little, Easterbrook Hall
Thanks for providing such a good service - very professional.


Lyndsay & Mac McGinn
A wonderful service, and the band was amazing. They really helped make the night. Thank you all so much.

Lindsay & Pete Haworth, Pollockshields Burgh Hall
Very happy with service received & would definately recommend to a friend!

Louise & Archie McCrone
We wanted to make sure we had a fantastic band for our wedding and that's why we came to Hireaband.

Gail & Stuart Hunstone - Shawlands Park Hotel
Very Impressed with the profesional manner that this booking was done in for our wedding. Three phonecalls was all it took from start to finish. Thanks to Hireaband and a massive thanks to Slinky.

Hayley & Kevin Robertson - Glenesk Hotel
Hireaband - Perfect, faultless customer service. Would thoroughly recommend and without the showcases, choosing a band would be very difficult...

Nicola & William Bolling - Glenbervie House
Hire a Band were perfect. Hassle free and easy to use. Very efficient and friendly staff. Could not fault. Would recommend to anyone and everyone. They won't disapoint.

James Hutton, Inchyra Grange
Dealing with Hireaband is a pleasure - for someone who doesn't get involved in hiring bands you are amazing and helfpful.

Linda Thorburn - Grosvenor Hotel
From start to finish with our booking, it was clearly in professional hands.

Marie & Garry Crichton - Old Mill Inn
Your service has been friendly, helpful, professional and efficient. Send us your vows nomination form and we will happily recommend you. I've been telling everyone how great you have been also.

Carl Winch and Nigel Maltby - The Winter Gardens
Fantastic service received from Lisa and Heather in the office. It made the whole booking system easy.

RAF Leuchars
Hireaband were great, very helpful and kept in touch all the way! The band we booked with them were top notch and our wedding day was perfect!

Sandra McConville & Chris Shekleton - Carlton Hotel
With this level of professionalism the hotel really look forward to working with you and your team.

Pamela Wright, Area Sales Manager Holiday Inn
Would highly recommend hireaband and Martin in particular; should I ever be involved in organising a similar event, I will definitely use them again!

Aidan De Gruchy - IBM
From the moment we enquired with Hire a Band, Heather did everything possible to answer all questions and help us source the correct entertainment for our special day. No matter what or when the question was asked Hireaband was there.



Hayley & Kevin Whalen
From an entertainers point of view, it's great to see an agency so pro-active.

Graham Nash - Elton John
Just want to let you know about the band's outstanding contribution at the RBF dinner. They rocked! What's so great about this is Hireaband makes ME look good - Hurrah!

Jules jacobs - Flourish Marketing
You are a super efficient organisation as well as friendly and thoughtful...a great combination.

Graham Cordiner
Everything was excellent, from the initial contact with Hireaband to the performance on the night. We especially appreciated that Hireaband stayed in contact with us over the course of our planning, we had absolutely no worries about everything being under control on the night - something which was invaluable to us. There was a small technical hitch on arrival which delayed the start of the performance slightly, but this was resolved quickly and professionally. The performance itself was incredible - energetic, interactive, eclectic. . . we really couldn't have asked for more. We wouldn't hesitate to recommend both Hireaband and Gangsters of Groove to anyone looking for an incredible night's entertainment!

Sian Ponting & Peter Ross
I cannot thank you enough for your time & effort. I will definitely recommend you to others, please feel free to use me as a reference as I was so impressed by your services. Thanks so much again.


Diane Wilson
I would just like to say that using the hireaband showcase made picking our band much easier and we knew straight away that we wanted Waterfront when we heard them.

Donna Jackson & Alan Kempik
Excellent service provided by Lisa Cotton and her team. Always kept us up to date and contacting to make sure everything was OK. Would def recommend using this service for ease and peace of mind.

Karen Williamson & John Sherman - Western House, Ayr
Wonderful easy to use service. Polite and happy to help.

Alex Stewart - Wiltshire Wedding
We booked from Australia and received great service from Hire a Band. Staff were polite and courteous and responded to enquiries in a timely manner.

Rosie Ross
Your company are second to none! Everyone I have spoken to has been very friendly and professional.

Emma & Cameron Carrie
Can't thank everyone enough for making everything so easy for us, perfect from the first phone call to the last.

Robbie & Helen Gough
MORE TESTIMONIALS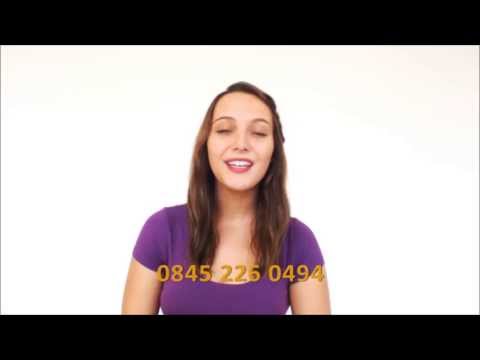 WHY HIREABAND
Free quotes & advice with no obligation
No mark up on band prices - pay the same as you would to hire direct
Direct contact with your chosen entertainer anytime
MORE   
Hireaband has worked with: