Southern Dandies
The Southern Dandies have it all; youth, experience, talent and great hair! Easily one of the best Scottish wedding bands there is and certainly one of the busiest.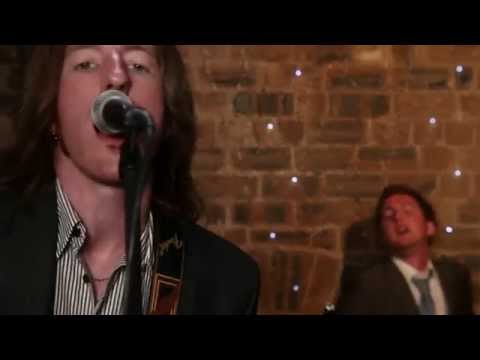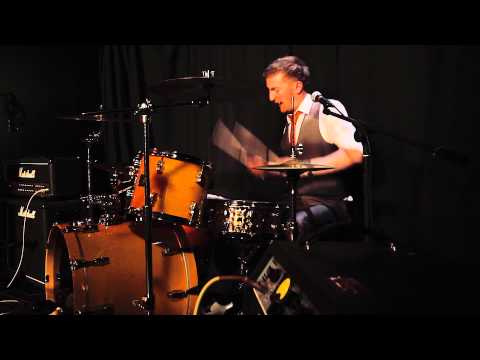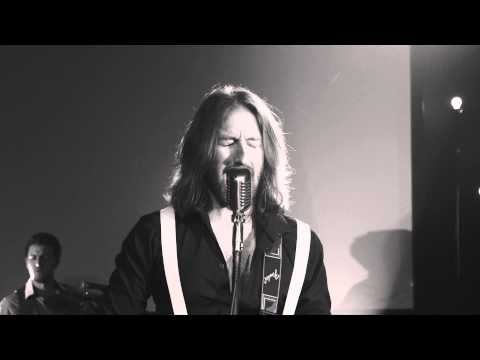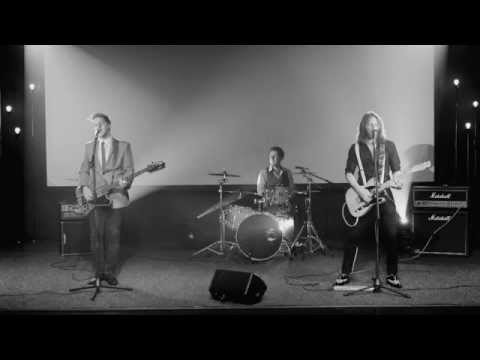 Overview
Tracks
Set List
Reviews
Line-Up
Performance Times
Booking Add-ons
Provided by the Act
Gallery
Overview
The Southern Dandies have it all; youth, experience, talent and great hair! Easily one of the best Scottish wedding bands there is and certainly one of the busiest.
The Southern Dandies have a huge repertoire of songs at their disposal which means there's something for everyone; Abba to Avicii, Bee Gees to Bruno Mars and everything in between. You'll even get a half hour ceilidh set if that's your thing.
The band are recognised as simply one of the finest bands you can book for weddings, corporate events and private functions. Their reviews are spectacular and you can read them right here, just click the reviews tab.
Full time musicians, The Southern Dandies rehearse constantly, adding new songs to their set and polishing their show so that you can relax in the knowledge that pound for pound this is one of the best value bands in the country.
The Southern Dandies have the massive advantage of being the same age as most of their clients - so they know what you want. This coupled with simply superb musicianship makes them a very bookable prospect indeed.

If you want an energetic, current and polished band for your wedding or function talk to us today about The Southern Dandies. They are booking faster than almost any other band on our site - so don't delay - get an instant quote and check availability right now by simply filling in the wee form.
They are a full time, professional wedding band very happy to travel across Scotland.
Tracks
Update Required
To play the media you will need to either update your browser to a recent version or update your
Flash plugin
.
Set list
AC/DC – Highway To Hell
AC/DC – T.N.T
AC/DC – Whole Lotta Rosie
Adele - Make You Feel My Love
Adele – Rolling In the Deep
Aerosmith – Sweet Emotion
Aerosmith – Walk This Way
Al Green - Let's Stay Together
American Authors - Best Day of My Life
Amy Winehouse – Valerie
The Animals – House of the Rising Sun
Arctic Monkeys - Baby I'm Yours
Arctic Monkeys – Do I Wanna Know?
Arctic Monkeys – I Bet You Look Good On The Dance Floor
Ash – Burn Baby Burn
Audioslave - I Am the Highway
Audioslave - Like a Stone
Aviccii – Wake Me Up
Bad Company – Can't Get Enough
Bad Company – Feel Like Making Love
Backstreet boys - Everybody (Backstreets Back)
Backstreet Boys - I Want It That Way
The Band – The Weight – (Take a Load Off Annie)
Bay City Rollers – Shang-a-Lang
The Beach Boys - God Only Knows
Beach Boys – I Get Around
The Beatles – Day Tripper
The Beatles – Get Back
The Beatles - Here Comes the Sun
The Beatles – Hey Jude
The Beatles – I Saw Her Standing There
The Beatles – I'm Down
The Beatles – One After 909
The Beatles – She Loves You
The Beatles – Two of Us
The Beatles – Twist and Shout
Ben E. King – Stand By Me
Beyonce - Crazy In Love
Beyonce - Runnin' Ft. Naughty Boy
Bffy Clyro – Bubbles
Biffy Clyro – Many A Horror
Biffy Clyro – Mountains
Bill Medley and Jennifer Warnes - (I've had) The Time of My Life
Bill Withers - Lovely Day
Billie Eilish - Bad Guy
Billy Idol – Dancing With Myself
Billy Ray Cyrus – Achy Breaky Heart
Black Eyed Peas – I Got a Feeling
The Black Keys – Lonely Boy
Blondie - Atomic
Blondie – Hanging On The Telephone
Blink 182 – All The Small Things
Blink 182 - Dammit
Blink 182 - Don't Leave Me
Blink 182 – Rock Show
Blink 182 – What's My Age Again?
The Blues Brothers – Everybody Needs Somebody
The Blues Brothers – Rawhide
Blur – Country House
Blur – Parklife
Blur – Song 2
Bobby Darin – Dream Lover
Bob Dylan – Subterranean Homesick Blues
Bob Marley - Could You Be Loved
Bob Marley – Three Little Birds (Don't Worry About A Thing)
Bob Seger - Old Time Rock and Roll
Bon Jovi – I'll Be there For You
Bon Jovi – It's My Life
Bon Jovi – Living On a Prayer
Brandie Carlile - The Story
Bright Eyes – First Day of My Life
Britney Spears - Baby, One More Time
Bruce Springsteen – Dancing in the Dark
Bruce Springsteen - If Should I Fall Behind 
Bruno Mars – The Lazy Song
Bruno Mars – Locked Out of Heaven
Bruno Mars and Mark Ronson – Uptown Funk
Bryan Adams - (Everything I Do) I Do It For You
Bryan Adams – Heaven
Bryan Adams – Summer of 69
Bryan Adams – When You're Gone
Buddy Holly – Rave On
Buddy Holly – Peggie Sue
Buddy Holly – You're So Square
Busted – Crashed the Wedding
The Calling - Wherever You Will Go
Calvin Harris - Feel So Close
Carly Ray Jepson – I Really, Really Like You
Cheap Trick – I Want You To Want Me
Chris De Burgh - Lady In Red
Christina Perri – A Thousand Years
Chuck Berry – Johnny B. Goode
Chuck Berry – Maybellene
Chuck Berry – Thirty Days
Chuck Berry - You Never Can Tell
Cindi Lauper - True Colours
The Clash – I Fought The Law
The Clash – Should I Stay or Should I Go
Clean Bandit Ft. Zara Larsson - Symphony
C Lo Green – Forget You
Camilla Cabello Ft. Young Thug - Havana 
Camila Cabello - Never Be the Same
Coldplay - Sky Full of Stars
The Cranberries - Zombie
Cream – Crossroad
CCR – Have You Ever Seen The Rain
CCR – Bad Moon Rising
CCR – Proud Mary
CCR – Traveling Band
The Cure – Friday I'm In Love
Daft Punk – Get Lucky
Daniel Boone - Beautiful Sunday
Darius Rucker - Wagon Wheel
David Bowie - Let's Dance
David Gray – Be Mine
David Gray – Sail Away
David Gray – The One I Love
David Gray – This Years Love
Deacon Blue - Dignity
Dean Martin – Everybody Loves Somebody
Dean Martin – That's Amore
Deep Blue Something – Breakfast at Tiffany's
Def Leppard - Pour Some Sugar On Me
Depeche Mode - Enjoy the Silence
Dire Straits – Romeo and Juliet
The Distillers - Drain the Blood
Dolly Parton - 9-5
The Doors – Roadhouse Blues
Dua Lipa - New Rules
Dusty Springfield - I Only Want To Be With You
Dusty Springfield - Son of a Preacher
Eagle Eyed Cherry - Save Tonight
The Eagles - Take It Easy
Eddie Cochran – C'mon Everybody
Eddie Cochran – Summertime Blues
Eddie Cochran – Twenty Flight Rock
Ed Sheeran - Castle On The Hill
Ed Sheeran - Galway Girl
Ed Sheeran - How Would You Feel? 
Ed Sheeran – Lego House
Ed Sheehan – Kiss Me
Ed Sheeran - Perfect
Ed Sheeran - Tenerife Sea 
Ed Sheehan – Thinking Out Loud
Electric 6 – Gay Bar
Elton John - Can You Feel The Love Tonight?
Elton John - I'm Still Standing
Elton John - Tiny Dancer
Elton John – Your Song
Elvis – Blue Suede Shoes
Elvis – Cant Help Falling In Love
Elvis – Jailhouse Rock
Elvis – Suspicious Minds
Elvis – Shake Rattle and Roll
Erasure – A Little Respect
Eric Clapton – Alberta
Eric Clapton – Wonderful Tonight
Etta James – I Just Want to Make Love to You
Everly Brothers – All I Have To Do Is Dream
Fatboy Slim – Praiase You
Fats Domino – Ain't That a Shame
Feeder – Buck Rogers
Fleetwood Mac – The Chain
Fleetwood Mac – Don't Stop
Fleetwood Mac - Everywhere
Fleetwood Mac – Go Your Own Way
Fleetwood Mac – Stop Messin' Around
Florence and the Machine - You Got the Love
Fontella Bass - Rescue Me
Foo Fighters – Everlong
Foo Fighters – Learn To Fly
Foo Fighters – Monkey Wrench
Foo Fighters – Times Like These
The Foundations - Build Me Up Buttercup
Frankie Valli and the Four Seasons - Can't Take My Eyes Off of You
Frank Sinatra - My Way
Frank Sinatra - That's Life
Frank Sinatra – The Way You Look Tonight
Frankie Miller – Caledonia
Franz Ferdinand – Take Me Out
The Frattellis – Chelsea Dagger
The Frattellis – Whistle For the Choir
Free – All Right Now
Free – Wishing Well 
Gary Barlow – Let Me Go
George Ezra – Budapest
George Ezra – Blame It On Me
George Ezra - Hold My Girl
George Ezra - Shotgun
George Ezra - Paradise
George Harrison – Set on You
George Michael – Faith
Gerry Cinnamon - Belter
Golden Earring – Radar Love
Goo Goo Dolls – Iris
Gotye – Somebody That I Used To Know
Grease - You're the One Th at I Want
Greed Day – American Idiot
Green Day – Basket Case
Green Day – Good Riddance (Time Of Your Life)
Green Day - Redundant
Green Day – Waiting
Guns 'n' Roses - Patience
Guns 'N' Roses – Sweet Child O Mine
Hall and Oates - You Make My Dreams Come True
Harry Styles - Sign of the Times
Heartland - I Loved Her First
Hole - Celebrity Skin
Hole - Malibu
Hot Chocolate - You Sexy Thing
Hozier – Take Me To Church
Iz - Somewhere Over the Rainbow
Jace Everett – Bad Things
Jackie Wilson – Reet Petite
Jackie Wilson - Higher and Higher
Jack Johnson - Better Together
The Jam – Town Called Malice
James – Laid
James – Sit Down
James Arthur - Say You Won't Let Go
James Bay – Hold Back The River
James Blunt - 1973
James Blunt – Bonfire Heart
James Morrison – I Wont Let You Go
Jamie Lawson - I Wasn't Expecting That
Jason Mraz – I'm Yours
Jason Mraz – I Wont Give Up
Jeff Beck – Hi Ho Silver Lining
Jet – Are You Gonna Be My Girl?
Jimmy Eat World – The Middle
Jimi Hendrix – Fire
Jimi Hendrix – Hey Joe
Jimi Hendrix – Purple Haze
Jimi Hendrix – Red House
John Legend - All of Me
Johnny Cash – Folsom Prison Blues
Johnny Cash – Ring Of Fire
Johnny Cash - Walk the Line
Joni Mitchell – Big Yellow Taxi
Journey – Don't Stop Believing
J.P. Cooper - September Song
Justin Bieber - Love Yourself 
Justin Timberlake - Cant Stop the Feeling
Kaiser Chiefs – I Predict a Riot
Kaiser Chiefs – Ruby
Katy Perry – Roar
Keane - Somewhere Only We Know
Keith Urban - Somebody Like You
Kenny Loggins - Footloose
Kenny Rogers – The Gambler
The Killers – All These Things I've Done
The Killers – Bones
The Killers - Indie Rock 'n' Roll
The Killers – Human
The Killers – Mr. Brighside
The Killers – Somebody Told Me
Kings of Leon – Four Kicks
Kings of Leon – Molly's Chambers
Kings of Leon – Sex on Fire
Kings of Leon – Temple
Kings of Leon – Use Somebody
The Kinks – All Day and All of the Night
The Kinks – You Really Got Me
Kodaline - The One
The Kooks – She Moves In Her Own Way
KT Tunstall – Black Horse and a Cherry Tree
Lady Ga Ga – Poker Face
The LA's – There She Goes
Led Zeppelin – Black Dog
Led Zeppelin – Rock 'n' Roll
Led Zeppelin – Whole Lotta Love
The Lemmonheads (Simon and Garfunkle) – Mrs. Robinson
Lenny Kravitz – American Woman
Lenny Kravitz – Are You Gonna Go My Way
Lewis Capaldi - Someone You Loved 
Lifehouse – You and Me
Linkin Park - Numb
Lionel Richie - All Night Long
Little Mix - Power
Little Richard – Long Tall Sally
Little Richard – Tutti Frutti
Lonestar – Amazed
Los Del Rio - Macarena
Louis Armstrong – What a Wonderful World
Lulu – Shout
Lumineers – Ho Hey
Luther Van Dross - Never Too Much
Lynryd Skynyrd – Sweet Home Alabama
Maroon 5 – Moves Like Jagger
Maroon 5 – She Will Be Loved
Maroon 5 – Sugar
Maroon 5 – This Love
Marvin Gaye – Heard It Through the Grapevine
Marvin Gaye and Tammi Terrell - Aint No Mountain High Enough
Marvin Gaye – You're All I Need To Get By Ft. Tammi Terrel
The Mavericks – Dance The Night Away
Metallica - Enter Sandman
Metallica - Nothing Else Matters
Michael Buble - Everything
Michael Buble – Haven't Me You Yet
Michael Buble – Save the Last Dance For Me
Michael Jackson – Billie Jean
The Monkees – Daydream Believer
The Monkees – I'm a Believer
Motorhead - The Ace of Spades
Mumford & Sons – I Will Wait
Mumford & Sons – Little Lion Man
Muse – Hysteria
Neil Diamond – Sweet Caroline
Neil Diamond – Song Sung Blue
Neil Young – Heart Of Gold
Neil Young – Rocking In the Free World
Neil Young – Unknown Legend
Newton Faulkner – Dream Catch Me
Nirvana - About a Girl
Nirvana – Heart Shaped Box
Nirvana - In Bloom
Nirvana – Lithium
Nirvana – Smells Like Teen Spirit
Norman Greenbaum – Spirit in the Sky
Oasis - Champagne Supernova
Oasis – Cigarettes and Alcohol
Oasis – Don't Look Back In Anger
Oasis - Live Forever
Oasis - She's Electric
Oasis – Wonderwall
Ocean Colour Scene - The Day We Got Caught On The Train
The Offspring – Pretty Fly (For a White Guy)
The Offspring – Want You Bad
The Offspring – Why Don't You Get a Job
Olly Murs – Up
One Direction – Little Things
One Direction – You and I
Counting Stars
One Republic - Something I Need
Otis Reading – Hard To Handle
Otis Redding - These Arms of Mine
Paloma Faith – Only Love Can Hurt Like This
Paramore - Still Into You
Passenger – Let Her Go
Paolo Nutini – Candy
Paolo Nutini – Jenny Don't Be Hasty
Paolo Nutini – Last Request
Paolo Nutini – Pencil Full of Lead
Paul Simon - Father and Daughter
Paul Weller - You Do Something To Me
Pearl Jam – Alive
Pearl Jam – Even Flow
Pink – Try
Pixies - Where Is My Mind?
The Police – Every Breath You Take
The Police – So Lonely
The Police – Roxanne
The Pogues - Fairytale of New York
Portugal. The Man - Feel It Still 
Powderfinger - (Baby I've Got You) On My Mind
Primal Scream – Country Girl
Primal Scream – Rocks
Prince – Kiss
Prince – Purple Rain
Prince Buster – Enjoy Yourself
The Proclaimers - Let's Get Married
The Proclaimers - Life With You
The Proclaimers – I'm Gonna Be (500 Miles)
PSY – Gangnam Style 
Queen – Crazy Little Thing Called Love
Queen – Tie Your Mother Down
Queen – I Want To Break Free
Queen – You're My Best Friend
Queens of the Stone Age – No One Knows
The Raconteurs – Steady As She Goes
Radiohead – Creep
Rage Against the Machine - Killing In The Name
Rag 'n' Bone Man - Skin
The Ramones – I Want To Be Sedated
The Ramones – Blitzkrieg Bop
Randy Newman - You've Got a Friend In Me
Ray Charles – I Got a Woman
Ray La Montagne – You Are the Best Thing
Ray Parker Jr. - Ghostbusters Theme
Red Hot Chili Peppers – By The Way
Red Hot Chilli Peppers – Scar Tissue
Reef – Place Your Hands
R.E.M. - Losing My Religion
The Rembrandts – I'll Be There For You (Friends Theme)
Righteous Brothers - Lost That Loving Feeling
Righteous Brothers - Unchained Melody
Robbie Williams – Angels
Robbie Williams – Let Me Entertain You
Robbie WIlliams. - She's the One
Robin Thick – Blurred Lines
Rod Stewart - Forever Young
Rod Stewart – Have I Told You Lately
Rod Stewart – Maggie May
Rod Stewart - Ooh La La
Rolling Stones – Honkey Tonk Women
Rolling Stones – Brown Sugar
Rolling Stones - Ruby Tuesday
Rolling Stones – Satisfaction
Rolling Stones – Sweet Virginia
Rolling Stones - Wild Horses
The Ronettes - Be My Baby
Roy Orbison – Pretty Woman
Roy Orbison – You Got It
Ryan Adams – When the Stars Go Blue
Sam Cooke - What a Wonderful World
Sam Smith – I Know I'm Not the Only One
Sam Smith – Stay With Me
Savage Garden - Truly Madly Deeply
Savage Garden - I Knew I Loved You
Scissor Sisters – Fire With Fire
Scissor Sisters – I Don't Feel Like Dancing
The Script – For the First Time
Seal – Kiss From a Rose
Semisonic - Closing Time
Shania Twain - Man! I Feel Like a Woman
Sheryl Crow - If It Makes You Happy
Smashing Pumpkins - Today
Smashing Pumpkins – Tonight Tonight
Snow Patrol – Chasing Cars
Snow Patrol - Lifening 
Snow Patrol - Run
Snow Patrol – You're All I Have
Soft Cell - Tainted Love
Soundgarden - Black Hole Sun
Soundgarden - Fell On Black Days
Spandau Ballet – True
Starship - Nothing's Going to Stop Us Now
Status Quo – Caroline
Stealers Wheel – Stuck in the Middle With You
Stereophonics - Bartender and the Thief
Stereophonics – Dakota
Stereophonics – Indian Summer
Stereophonics – Have A Nice Day
Stereophonics – Just Looking
Steave Earle – Galway Girl
Stevie Ray Vaughan – Pride and Joy
Steve Winwood – Higher Love
Stevie Wonder - Signed, Sealed, Delivered
Stevie Wonder – Superstition
Stone Temple Pilots - Interstate Love Song
The Strokes – Last Night
Sum 41 - Fat Lip
Survivor - Eye Of The Tiger
Swedish House Mafia – Don't You Worry Child
The Sweet – Ballroom Blitz
The Temptations – My Girl
Them – Baby Please Don't Go
Thin Lizzy – Jailbreak
Thin Lizzy – The Boys Are Back In Town
Thin Lizzy – Whiskey In The Jar
Tina Turner – River Deep Mountain High
Tom Jones – Mamma Told Me Not To Come
Tom Jones – You Can Leave Your Hat On
Tom Odell - Grow Old With Me
Tom Petty – I Wont Back Down
Tom Petty – Free Fallin'
Tom Petty and the Heartbreakers – Anything That's Rock 'n' Roll
Toploader – Dancing in the Moonlight
Toto - Africa
Train - Drops of Jupiter
Train – Hey Soul Sister
Travis - Closer
Travis – Turn
Travis – Why Does It Always Rain On Me?
T. Rex – 20th Century Boy 
The Undertones – Teenage Kicks
U2 – All I Want Is You
U2 – One
U2 – With Or Without You
U2 – Vertigo
Van Morrison – Brown Eyed Girl
Walk on the Moon - Shut Up and Dance
The Wannadies - You and Me
The Waterboys - How Long Will I Love You
Wet Wet Wet - Love is All Around
Wheetus – Teenage Dirtbag
Whitesnake - Here I Go Again
The White Stripes – Fell In Love With a Girl
The White Stripes – Hotel Yorba
The White Stripes – Icky Thump
The White Stripes – 7 Nation Army
The Who – My Generation
Wild Cherry – Play That Funky Music
Wilson Pickett – Land of 1000 Dances
Wilson Pickett – Mustang Sally
Wolfmother – Joker and the Thief
Wolfmother – Woman
ZZ Top - Sharp Dressed Man 
Reviews (46)
Southern Dandies were incredible! Every single song they played was perfect, from blink to rage against the machine they made our wedding day all the more special and unique to us as a couple. Cannot express how amazing this band was and to anyone looking at bands for their big day….look no further you've found the band for you!
Thank you so much. Staff were great with communication, relaxed but professional. Our band were excellent. Fully recommend.
The Southern Dandies were excellent. They kept the crowd going all night and their ability to handle song requests was second to none. We would highly recommend! One wedding party member said he couldn't leave the dancefloor even for a toilet break because the band were too good.
We had the best party at our wedding with The Southern Dandies leading the way! We gave a little bit of guidance on what music we liked (and hated!), and the type of party we wanted, and they brought the whole event to life. We didn't want typical wedding music and The Southern Dandies were perfect for this. Our highlights were Teenage Dirtbag (Wheatus), Everybody Needs Somebody to Love (Blues Brothers) and of course, their slowed down version of No One Knows (Queens of the Stone Age) for our first dance. There were always people on the dance floor, plenty of guitar solos (real and air guitars!) and we had so many guests tell us how much they enjoyed themselves.

Using Hireaband to book our wedding band was a great experience, very helpful and straightforward. Before booking the band they made sure it was the correct band we wanted and talked through their style etc. After booking them they again kept us straight regarding payments etc. We would definitely recommend this site for anyone to book a band.

We had Southern Dandies play at our wedding in February in 2023, it was their first wedding of the year with their new drummer and and they were fantastic!

We had a mixture of older and younger people and every one of them said how great they were. They played a mixture of music, a lot of requests and played some ceilidh music, which our Irish guests really enjoyed.

We booked this band from reading their great reviews and listening to them online – and we are so glad we did! From booking them right up until the end of the wedding night they were faultless and we would 100% recommend them to anyone who wants a night of dancing!

The band were absolutely brilliant! So many guests were telling us how good they were and I would 100% recommend them to everyone!
Southern Dandies were absolutely fantastic from start to finish.
The guys had the dance floor jumping and paid attention to the songs my wife wanted (or more to the point didn't want)
The guest all raved about them and were amazed at the songs being played (no one had ever danced to black sabbath at a wedding before)
It was good getting to chat to the guys before/after the reception and they were all polite, down to earth guys
I couldn't recommend them highly enough.

Can't fault the band; they were absolutely fantastic. Great set list, loads of fun and they were lovely guys.
The band were brilliant, and very strong vocals. We got a lot of compliments. Great range of music which suited all of the guests, a key part of what we wanted. Thank you!
The Southern Dandies were fantastic - totally read the room in terms of music and kept everyone up dancing all night! All three members were extremely friendly and approachable. We would definitely recommend the band for your wedding!
Thanks again for the amazing music on Thursday night. You guys all smashed it - we have received nothing but compliments from our 1,200 guests! It was a very large room to keep occupied but you all managed to keep their attention and most importantly played all of the crowd favorites! You guys are definitely my go-to-band as you are always so easy to work with, so thank you very very much
Dee, You rock. That's all.

Thank you so much for coming along and playing at our wedding, our guests won't stop banging on about how good you were and you surprised a few of my friends with the Shawn Michaels entrance music ha!
Hope you enjoyed your night, all the best.
The Duncan's

We booked Southern Dandies for our wedding having seen them live at Maggie May's. Their style and set list suited our taste in music perfectly and the guys clearly love what they do.
We couldn't have asked for a better night thanks to the band. The song they learned especially for us was extra special.
Everyone had an amazing time, from floor fillers to our favourite tunes. A number of our guests traveled from outside of Scotland and so the ceilidh music went down really well and there was something for everyone.
The dance floor was full all night and guests kept commenting that the band were so good that the songs sounded like the original artists playing.
Thanks so much guys, we're already on the lookout for your next gig venues!

We were so impressed with Southern Dandies at our friend's wedding, we just had to have them play at our wedding on 9th November at the Lodge on Loch Lomond. Quite simply, they did not disappoint and they were absolutely amazing! The guys certainly went above and beyond and learned our first dance song which wasn't on their repertoire of songs - it was delivered perfectly – and we could not of asked for anything better.

Throughout the night they were fantastic and played a varied mixture of music that ensured the dance floor was full all night. No song was too challenging as our countless guest requests were always met, which pleased the crowd and created an unbelievable atmosphere. Since our wedding so many guests have been in touch to say how good the band was; from their song choices to the interaction with the crowd.
On another note, as over half our guests came from out with Scotland, Southern Dandies had a real challenge of playing a Ceilidh set. However, the guys were amazing and took time to explain all the dances and delivered a great Ceilidh. This was thoroughly enjoyed by all guests and we can't wait to see the video of this.
We would absolutely recommend Southern Dandies to anyone and we would definitely book again.

We had Southern Dandies play at our wedding at the Lodge on the Loch and can honestly say they were amazing! They were lovely guys and the music was exactly what we wanted! A good mix and played loads of requests. The dance floor full all night so our guests loved them as much as us! Would recommend to anyone and would definitely book again. They are brilliant :) x
Cannot thank you guys enough for playing our wedding at Glenskirlie Castle; from the first moment we spoke the communication has been outstanding and everything was made very easy!
You really did go you above and beyond for us by moving your holiday to make our wedding date!
We struggled to whittle down the playlist as you have an amazing repertoire, but you worked wonders with the list of artists we gave you!
The dance floor was packed all night, and all guests were commenting on how unbelievable the band and playlist was; some saying how they've never seen a dance floor packed with all the guys before!
We will definitely be back to see you at every opportunity; Keep on rollin' baby…

My Son and Daughter-in-Law hired these guys for their wedding.
What a band! Fabulous crowded floor from start to finish. I would highly recommend them!

We had Southern Dandies play at our Halloween wedding and it was amazing.
we have been asked by so many people who the band were as they were amazing. Their song choices were fantastic and we everything from cheesy classics to Metallica and Rage Against the Machine. Fantastic band and such lovely guys too!
If we ever need a band booked again we won't hesitate to ask Southern Dandies. They really are amazing!!

I just wanted to say a big thank you to yourself and the rest of the band for being so amazing at our wedding at the Dalmahoy Hotel. You guys had so much energy and kept the dance floor full all night!
So many of the guests commented both on the night and the next day how great you guys were. You had a varied repertoire and managed to fit in a lot of our favourites which was great. You also did a bit of ceilidh which our guests loved!
Thanks again! We will certainly recommend you guys.

Southern Dandies played at our wedding on 21 September and I think I said at the time that you were amazing but honestly, I still can't get over it. Having Southern Dandies as our band was by far one of the top 3 purchases that we made for the wedding.

Every time someone mentions our wedding, they talk about the band. Looking back at our pictures/videos of our day, that dance floor was like nothing I've ever seen before. It was like we had our own superstars playing a private gig for us. It's honestly mind blowing the energy, excitement, electricity and overwhelming happiness that you guys created, so much so, I couldn't not tell you (again)!

Keep doing what you's are doing because more people need to see your work and book you in. They will not be disappointed! xxx
Southern Dandies played for our wedding in Inverness on the 12th September and they were fantastic. I was slightly worried as it was quite a small wedding in a fairly big room and thought it might feel empty but Dee and the guys played such a fantastic range of songs that everyone was up dancing at some point. They were really friendly and happy to take requests. All our guests thought they were brilliant and we'll definitely be going to see them when they play in Glasgow again.
It's always a chance when you book a band you've not heard play before but it's definitely a chance worth taking on these guys. Highly recommended.

The perfect wedding band.
Being music lovers, finding the right band for our reception was a hugely important part of our wedding planning and from the first time we heard The Southern Dandies, we knew we were on to a winner. From day one Dee's communication was fantastic and left us in no doubt that we'd entrusted a huge part of our wedding day to the right band.
We went to see the band numerous times in different venues around Glasgow and always came away delighted with the choice we had made. We can honestly say that rather than having any nerves about an empty dance floor, we couldn't wait for the band to get started. When they did, their hugely diverse repertoire kept the dance floor filled and they even threw in a short, but very popular, ceilidh set which highlighted the band's range of abilities. Always willing to take requests and with a fantastic ability to read the room, the band's set list received compliment after compliment from our guests and set the tone for a fantastic night.
We couldn't have been happier with our choice of wedding band and really can't thank The Southern Dandies enough for the perfect ending to a perfect day.

Finally getting round to doing our review!! I cannot recommend Southern Dandies enough - they were amazing at our wedding at the Cruin back at the end of March.
Music is so important to my husband and I as we go to loads of gigs and festivals so really wanted a band for our wedding that didn't play your standard wedding music. They were recommended to us by someone at our venue and we listened to them on the way home from our viewing and knew they were the band for us.
Communication was brilliant which was really useful as we actually live in Gloucestershire but I made everyone go back to my hometown for the wedding. Everyone on the night commented on how good the music was and you guys coped amazingly considering the very random requests you kept getting!! Thank you so much for helping to make our wedding day a success- don't suppose you fancy a trip down to Gloucester to play at my 40th next year?!
What can I say... this band were genuinely the best supplier we booked for our wedding! Southern Dandies were not only so friendly & approachable but bloody hell are these guys talented!
What initially attracted me to the band was their awesome playlist, which included 'When the Stars Go Blue' by Ryan Adams - one of my all time favourite songs. This band are not afraid to be different and it definitely pays off to those interested in a unique wedding band. Dee learned and sang the most beautiful rendition of Jason Isbells 'Cover Me Up' for our first dance, something which, I could never imagine anyone but the artist performing so well but he really seemed to belt out that song and give it the meaning it deserves- for that I am forever grateful. The band as a whole were fabulous and had the dance floor filled all night. They even stayed at the end to chat with me & my dad - lovely lovely guys!
We can't thank Hireaband and Southern Dandies enough for the excellent service and performance respectively. When we went to see the band at a gig last year I knew straight away it was them that I wanted! On the night they didn't disappoint with most at the wedding commenting how amazing they were!

Thank you to all involved at Hireaband and to Dee and the guys of Southern Dandies for making it so memorable for us. We will def be coming to you's again!
We can't thank Hireaband and Southern Dandies enough for the excellent service and performance respectively. When we went to see the band at a gig last year I knew straight away it was them that I wanted! On the night they didn't disappoint with most at the wedding commenting how amazing they were!

Thank you to all involved at Hireaband and to Dee and the guys of Southern Dandies for making it so memorable for us. We will def be coming to you's again!
I was really pleased with the band and their performance on the night of my daughters wedding. The band kept the floor full all night and a number of guests commented on how fantastic the band were. I'm so glad we booked and grateful for the guys making the wedding memorable.
Absolutely amazing time had by all. Can't fault the lads on their personality, passion and performance! Their set was perfect for our mixed crowd and the selection of old classics and recent hits - plus a bit of Biffy - kept everyone happy and the dance floor buzzing.
Southern Dandies were absolutely amazing, I hadn't seen them live before, just watched them on you tube and their website and they sounded brilliant on that but were phenomenal on the night. A lot of folk have commented on how amazing they were, along with their mixed range of songs and just great entertainers. Would definitely recommend them, the guys were lovely to chat to as well. Amazing !!!
The guys were amazing!!! We couldn't have asked for more. So professional. Had learned our first dance 'Al Green - lets stay together' and it was perfect. Our friends and family are still saying how great the band were!
Dee, Craig and Scott are so friendly and chatted to guests through out the night too.
They played such a variety of songs. The dance floor was full all night.
Thanks also to the staff at hire a band. We came across the band at your showcase and the girls there to help with bookings and payments were really friendly and very helpful.
Thanks again.

Thank you to Southern Dandies for playing at our wedding reception on Saturday 4th June. Dee and the boys are incredibly talented and we cannot thank them enough for entertaining all our guests and keeping the dance floor full. We received so much great feedback from our guests and we could not recommend this band enough.
The band were fantastic, arrived on time, set up without a fuss, played our first dance song so well and kept the dance floor full all night. Would highly recommend them. Our experience of booking through hire a band was great. Phoned them up to enquire about price and dates, they got back to us within a day and booked everything for us then. They contacted us with details of when I was to contact the band about things and when I needed to pay the balance. They were fantastic and made the experience hastle free.
Very easy, very quick, amazing band!
Hireaband were great with our preparations.
The Southern Dandies..............In a word...........FANTASTIC.
They helped make our day perfect in every way. They interacted with the guests, did requests, conducted themselves beyond professional and of course most importantly they sounded amazing. Nothing we asked for was ever too much trouble for them. They dance floor was never empty. The cost to hire these guys is worth every single penny and a lot more.
If you are looking for a band, look no further than the Southern Dandies.

Hire a Band were great when our original band cancelled on us. They were very professional and put us at ease. The Southern Dandies were a professional and down to earth band. The music they played had everyone on the dance floor and made our wedding even more perfect. Thank you again.
Southern Dandies were fantastic and really made our evening reception wonderful, our dance floor was full all night and many of our guests have asked me where I found the band and commented on how amazing the music was. I would definitely recommend Southern Dandies in the future. Thanks.
The guys were superb! From the first dance to the final dance, the Dandies were excellent. Very friendly, very professional and very talented.
The Southern Dandies were great. All our guests commented on how good they were, we would definitely recommend them to others.
The Southern Dandies were an absolutely fantastic band and the best choice for our wedding. Everyone at our wedding was commenting how good they were. They helped make the night! All of them were really friendly and easy going even when asked for random songs etc. Without Hireaband we wouldn't have found them so thank you for that.
From start to finish my experience with Hire A Band has been absolutely first class. The communication and flexibility of all involved has been excellent. The band on the night 'The Southern Dandies' were amazing and extremely laid back in their approach to us borrowing their microphone etc. We couldn't have asked for any more and I would appreciate if you would pass our thanks on to the band.
The Southern Dandies were our ideal wedding band. They managed and picked the set in accordance with people's tastes and really read the atmosphere very well. They were extremely polite and accommodating to us and our guests, I enjoyed bantering with them on their break. As you can see I gave them five out of five for everything as I couldn't find one single fault with them, I can't thank Hireaband and the band enough for making our day so special. Warmest regards.
I would like to say a big thanks to all at hire a band and especially to the great band Southern Dandies that you helped us get. It was a great night and having a band as good as them really helped. Thanks again to you all for the help and I look forward to using the company again.
We recently booked Southern Dandies to play at our wedding at Ingliston Country Club, Bishopton. We couldn't be more pleased with how much they appealed to both us and our guests. Their fantastic set list had everyone up dancing all night. So many guests passed comment on how good they were. They are really nice guys, very approachable but more so, very talented musicians. We would definitely recommend them!
To Lisa and all the team at Hire a Band. Can I 1st start by saying I knew I was in safe hands after my 1st email with you. Honestly a great service. Thank you for putting Southern Dandies our way they were certainly that from start to finish. On the 14th at Comlongon Castle, the boys arrived and were just lovely, they went on to entertain the guests all night, they sounded great and they played a fab mix for everyone just brilliant. Once again thank you and I will definitely pass you on and hopefully use you again for, hey who knows if I win the lottery, every anniversary. Really happy.
The Southern Dandies were absolutely first class in both the run up to our wedding and during their performance. I contacted Dee beforehand to ask if they could accommodate a special request and they were delighted to do so. I asked them to perform a mini set as the Beatles and they were really enthusiastic about it. I got them costumes and they came out dressed up for the second half. It got a great reception from our guests. Their whole performance was excellent, and I found all members to be really great guys. I would recommend this band to anyone
Southern Dandies were phenomenal. All our guests commented on how talented they were. Everyone was on the dance floor all night. They played a variation of music and were happy to pay requests. I would definitely recommend them to others. Hire a Band was a really easy way to view a number of bands. The payment process and communication was great.
Performance Times
8pm – 12am (with a 30-minute break)
Booking Add-ons
Early Arrival

30-minute ceilidh set
Late Finish (After Midnight)
Provided by the Act
PA System

Complimentary Unmanned DJ Service (when not performing)

Able To Work With Sound Limiters
Stage lighting

Public Liability Insurance & PAT Tested Equipment
Gallery
Check availability and price for Southern Dandies
To find out if this act is available and what it would cost to hire them, please fill out the form.
To ensure the quote is as accurate as possible, remember to tell us the postcode or nearest town to your venue. Good Luck!