Declan Daniel
"Declan was incredible and truly set the ambience for our special day."
Declan Daniel is a Glasgow based musician with a stunning talent for making music beautifully.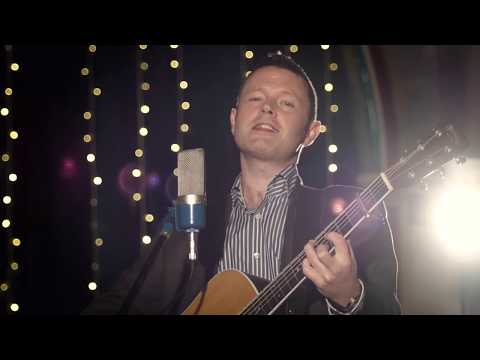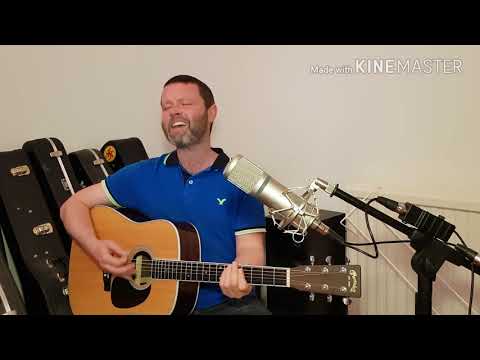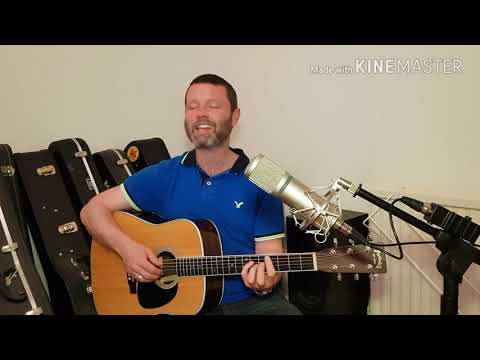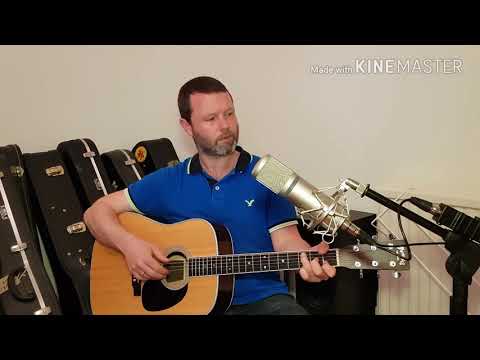 Overview
Tracks
Set List
Reviews
Line-Up
Performance Times
Provided by the Act
Gallery
Overview
Declan Daniel is a Glasgow based musician with a stunning talent for making music beautifully. Whether performing as a singer guitarist or on the harp, there is no finer musician in the country and no better way to add class and that elusive wow factor to your event.
Declan, who comes from musical family, started playing music professionally at the age of 14. For a number of years he played, as a full time member in the Belfast Harp Orchestra, from which he retired to complete his A levels. Having also played in a local folk band he quickly learned to play the mandolin, 5-string banjo and guitar and developed skills on all of them.
After completing his A level music, he decided to continue his musical career by coming to Glasgow to study in the Applied Music course in Strathclyde University with his harp which he completed in 2004 with a 2-1 honours degree.
He played solo and with groups during that time and began to develop a voice and guitar style which allowed him to branch out from the folk world. He has performed in many session situations for recording, and live broadcasts in both TV and radio. He has played for both the Pope and the Queen on their visits to Glasgow.
Now with 15 years experience as a solo performer and having played at some of the most prestigious venues and events in the UK, Declan is one of the most sought after musicians in the country. You'd think that talent and reputation at this level would mean Declan may be a little stand-offish but you couldn't be more wrong. He's still the same easy going young man that loves to play for any audience and is as down to earth and grounded as he was when he first came to Glasgow.
You'll also be pleasantly surprised at how inexpensive it can be to hire a talent of this standard. Declan is a full time professional musician, this is how he pays his mortgage so you can expect realistic charges and superb value for money. Instant quotes are based on a maximum performance time of 2 hours.  If you need more or less time, let us know as this will affect his fee.
Hire Declan to play harp at your ceremony and then to perform during your drinks reception. Or impress your corporate clients by adding Declan to your forthcoming event. You'll prove you have two things; good taste and the pleasure of your guests in mind.
Tracks
Update Required
To play the media you will need to either update your browser to a recent version or update your
Flash plugin
.
Set list
(I've Had) The Time Of My Life - Bill Medley
(Sittin' On) The Dock Of The Bay - Otis Redding
A Hard Day's Night (1999 Remastered Version) - Peter Sellers
All Right Now (Live) - Paul Rodgers
All You Need Is Love - The Beatles Lyrics
American Pie - Don McLean
Annie's Song - John Denver Lyrics
Baby, Now That I've Found You - Alison Krauss Lyrics
Babylon - David Gray Lyrics
Bad Moon Rising (Live In Berlin) - Creedence Clearwater Revival
Bad, Bad Leroy Brown - Jim Croce
Baker Street - Gerry Rafferty Lyrics
Better together - Jack Johnson Lyrics
Billie Jean - Michael Jackson
Blowin' in the Wind - Peter, Paul and Mary
Blue Suede Shoes - Elvis Presley Lyrics
Blueberry Hill - Fats Domino
Breakfast In America - Supertramp
Bridge over Troubled Water - Simon & Garfunkel
Broken Stones - Paul Weller
Brown Eyed Girl - Van Morrison
Caledonia
California Dreamin` - The Mama´s And The Papa`s
Californication - Red Hot Chili Peppers
Call Me The Breeze - JJ Cale
Can't Buy Me Love - The Fab Four
Candy - Paolo Nutini
Cat's In The Cradle - Harry Chapin
Cocaine - Eric Clapton
Crazy Little Thing Called Love - Queen Lyrics
Daughters - John Mayer
Daydream Believer - The Monkees
Dedicated Follower Of Fashion (Alt. Take) - The Kinks
Desperado - Eagles
Dignity - Deacon Blue
Don't Dream It's Over - Crowded House
Don't Let Me Down - The Beatles Lyrics
Don't Look Back In Anger (Remastered) - Oasis
Drift Away - Uncle Kracker
Don't Think Twice, It's All Right - Billy Paul
Easy - Lionel Richie Lyrics
Every Breath You Take (Remastered 2003) - The Police
Every Little Thing She Does Is Magic (Remastered 2003) - The Police
Father & Son (Yusuf's Cafe / Live) - Cat Stevens
Fields Of Gold - Sting
Fisherman's Blues (2006 Remaster) - The Waterboys
Folsom Prison Blues - Johnny Cash
Forever In Blue Jeans - Neil Diamond Lyrics
Free Fallin' - Tom Petty And The Heartbreakers Lyrics
Friends, Lovers or Nothing - John Mayer
Gentle On My Mind - Glen Campbell
Give A Little Bit - Supertramp
Golden slumber - Beatles
Good Riddance (Time Of Your Life) - Green Day
Grandma's Hands - Bill Withers
Half The World Away (Live, Tokyo Hotel Room) - Oasis
Grease is the word - Frankie Valli
Handbags And Gladrags - Stereophonics
Hallelujah - Jeff Buckley
Heart Of Gold - Neil Young Lyrics
Here Comes The Sun (Live) (2004 Digital Remaster) - George Harrison
Hey Jude - The Beatles Lyrics
High and dry - Radiohead
Hit The Road Jack - Ray Charles Lyrics
Hope I Don't Fall In Love With You - Tom Waits Lyrics
Hotel California - Eagles
Hound Dog - Elvis Presley
How Deep Is Your Love - Bee Gees
How Sweet It Is (To Be Loved By You) - Marvin Gaye
Hurt - Johnny Cash
I Don't Wanna Talk About It - Indigo Girls
I Got A Women - Ray Charles
I Guess That's Why They Call It The Blues - Elton John
I Shot The Sheriff - Eric Clapton
I Still Haven't Found What I'm Looking For - U2 Lyrics
I Wan'na Be Like You (The Monkey Song) - Lucy Woodward Lyrics
I Want To Hold Your Hand (Anthology 1 Version) - The Beatles
I Want You Back - The Jackson 5
I Will - The Beatles Lyrics
I Wish I Knew How It Would Feel To Be Free - Nina Simone Lyrics
I wish that I knew what I know I know now - Faces
I'm A Believer - Smash Mouth
I'm Gonna Be (500 Miles) - The Proclaimers
I'm Yours - Jason Mraz
Imagine - John Lennon Lyrics
In My Mind I'm Going to California
Ironic (Acoustic Version) - Alanis Morissette
Isn't She Lovely - Stevie Wonder Lyrics
It Must Be Love (From The Tall Guy) - Madness
It's Now or Never - Elvis Presley
It's Only Natural - Crowded House
Jenny Don't Be Hasty - Paolo Nutini
John Martyn – Don't Want To Know - John Martyn
Jolene - Dolly Parton Lyrics
King Of The Road (St. Loius) - Dean Martin
Lady Madonna - The Beatles Lyrics
Last Request - Paolo Nutini
Lay Down Sally - Eric Clapton
Layla - Eric Clapton
Leaving on a Jet Plane - John Denver
Let it be - Beatles
Like A Rolling Stone - Bob Dylan
Losing My Religion (Live) - R.E.M.
Love Me Tender - Elvis Presley Lyrics
Love Really Hurts Without You - Billy Ocean
Love's Been Good To Me - Frank Sinatra
Lucille - Beverly brothers
Maggie May - Rod Stewart 
Make You Feel My Love - Adele
Maneater - Hall & Oates Lyrics
Man in the Mirror (2012 Remaster) - Michael Jackson
May You Never (Demo Version) - John Martyn
Message In A Bottle (Remastered 2003) - The Police
More Than Words (A Capella With Congas) - Extreme
Mr. Blue Sky - Electric Light Orchestra
Mr. Bojangles - Neil Diamond Lyrics
Mustang Sally - Wilson Pickett Lyrics
My Brother Jake - Free Lyrics
My Girl (Live At The Roostertail's Upper Deck/1966) - The Temptations
My Stupid Mouth - John Mayer
No Diggity (feat. Dr. Dre & Queen Pen) - Blackstreet
Nothing Ever Happens - Del Amitri
No Surprises - Radiohead
Ob-La-Di, Ob-La-Da - The Beatles Lyrics
One Hand In My Pocket (2015 Remastered) - Alanis Morissette
Only Wanna Be With You - Hootie & The Blowfish
Ooh La La - Faces
Ordinary man
Over The Rainbow - Israel Kamakawiwo'ole
Penny Lane (Take 6 / Instrumental) - The Beatles
Paint It, Black - Ciara
Perfect - Ed Sheeran
Piano Man - Billy Joel
Pinball Wizard (Live In Canada / 1969) - The Who
Play That Funky Music - Wild Cherry
Pineapple Head - Crowded House
Raglan Road - Van Morrison
Rhinestone Cowboy - Glen Campbell
Road Trippin' - Red Hot Chili Peppers
Rockin' In The Free World - Neil Young Lyrics
Run - Leona Lewis
Save Me A Place - Fleetwood Mac Lyrics
Shape Of My Heart - Sting
She's Always a Woman - Billy Joel
Sit Down - James Lyrics
Sitting, Waiting, Wishing - Jack Johnson
Smooth Criminal - Michael Jackson Lyrics
Something - The Beatles Lyrics
Something Like Olivia - John Mayer
Son Of A Preacher Man - Dusty Springfield
Songbird - Eva Cassidy
Spooky - Dusty Springfield
Stairway To Heaven - Led Zeppelin
Stand By Me (2010 - Remaster) - John Lennon
Starman (Johnnie Walker - Lunchtime Show, Recorded 22.5.72) [2000 Remastered Version] David Bowie
Street Spirit (Fade Out) - Radiohead
Streets of New York
Streets of London
Stuck In The Middle With You - Stealers Wheel
Summer Of '69 - Bryan Adams
Suspicious Minds - Elvis Presley
Sweet Caroline (Live At The Greek Theatre, Los Angeles/1972) - Neil Diamond
Take It Easy - Eagles
Tears in heaven - Eric Clapton
Teenage Kicks (2016 Remastered) - The Undertones
That's The Way - Led Zeppelin
The Band Played Waltzing Matilda - The Pogues
The Boxer - Simon & Garfunkel
The Drug Don't Work - The Verve Lyrics
The First Cut Is The Deepest - Sheryl Crow
The Gambler - Kenny Rogers Lyrics
The Galway Girl - Steve Earle
The House of the Rising Sun - The Animals
The Joker - Steve Miller Band
The Way You Make Me Feel (2012 Remaster) - Michael Jackson
Ticket To Ride (Remastered) - The Beatles
The Weight - The Band
To Love Somebody - Bee Gees
Under the bridge
Use Somebody - Kings Of Leon
Valerie (Live At BBC Radio 1 Live Lounge, London / 2007) - Amy Winehouse
Wagon Wheel (feat. Lady Antebellum) - Darius Rucker
Waterfall (Demo Remastered) - The Stone Roses
Walk the Line - Johnny Cash
Weather With You - Crowded House
When You Say Nothing At All - Ronan Keating
Where Are You Going? - Dave Matthews Band Lyrics
Who Says - John Mayer Lyrics
Why Georgia - John Mayer
Wild Wood - Paul Weller
Witchitaw lineman
With A Little Help From My Friends - The Beatles Lyrics
With Or Without You (Live) - U2
Wonderful Tonight - Eric Clapton
You Can't Always Get What You Want - The Rolling Stones -
You Know I'm No Good - Amy Winehouse 
You Shook Me All Night Long - AC/DC
Your Song - Elton John
Reviews (27)
Amazing musician and singer
The harp just made our ceremony , it was beautiful !!
And Declan's guitar and singing was amazing and everyone enjoyed it so much it was just beautiful .

Declan was a breath of fresh air- not only was he professional but put us both at ease knowing that the music was in the best hands. We received loads of compliments about the ceremony and drinks reception music Declan played. He chatted away to some of our guests before he headed off which was lovely. Would recommend Declan 100% to anyone and only wish we had another event to book him for!
Declan was absolutely fantastic. We had a zoom chat with him the week of the wedding and gave him a few ideas. Everyone on the day commented on how good he was. Kept all our guests entertained while we got our wedding photos taken too. The only bad thing was we never got to thank him in person before he left!
So thank you!

Declan Daniel was amazing, he was early and performed non-stop for the full slot. He was funny and kept everyone entertained. I would highly recommend him to others and would hire him again for future events.
The Hireaband team were helpful, friendly and kept in touch before the event and provided all the information we would require in case we needed it.
Highly recommend their services!

Declan was incredible and truly set the ambience for our special day (would highly recommend). He even allowed my friend to sing me down the aisle whilst he played guitar. Everyone commented on how amazing his voice was and how relaxed he made them feel.
Amazing guy. Really helpful and professional through the process. Great singer on the day and added so much to our day. Couldn't recommend enough!
Declan was such an integral part of our day playing during the ceremony and also for our guests in the afternoon. He is so wonderfully talented and personable and we couldn't have asked for a better musician for our ceremony and afternoon! Thank you Declan!
Declan was the perfect performer for our wedding, he was very friendly and helpful throughout the day and always greeted us with positivity.

His musical ability was a great hit with our guests both as Scottish Harp during the drinks reception and in the evening for dancing into the night.

He learnt our first dance song 'Dream a Little Dream' and it was perfect!
Highly rate Declan and would definatley recommend him to anyone wishing for a laid back and fun music style for their wedding.

Declan was everything we could have dreamed of and more. My entire family and friends commented on how wonderful he was. He was so kind, professional, and did exactly the kind of music we requested!
We loved every minute of his set & we are so thankful we hired him.

Declan was fantastic from start to finish…..fabulous entertainment for our drinks reception after our wedding ceremony, every one of our guests commented on how good he was, wouldn't hesitate in booking him again….amazing!
Declan was fantastic, from the minute we booked to the last moment he was at our Wedding. He is a class act at what he does, kept our guests entertained and his music choices were top notch!
Declan was awesome. We knew he was good from the videos we had seen, but as a live performer we were blown away by just how good he was. Time after time our guests complimented us on our choice of wedding entertainment.
He hit every note and made a great impact.
I cannot recommend him highly enough.
And to top it off he is a thoroughly nice bloke who was happy to chat away to the guests and myself.

Hireaband is our go-to for events in Scotland. With a turnaround of 6 days what's not to love about Hireaband and their performers! Delighted.
Declan was superb and provided an excellent backdrop to our drinks reception where all our guests thought his playing and singing excellent. We received many favourable comments on Declan's playing on the day and subsequently.
Declan also took time to learn and play our favourite 16th century Irish love song during the wedding service which delighted not only Veronica and I but all our guests.
Would no hesitation in highly recommending Declan for any special occasion or event.

We just wanted to thank you so much for performing at our wedding. The guests raved about you and a couple have actually asked for your name! I personally heard the harp :) I opened the window and listened to you as the guests arrived and it sounded so magical! Your guitar talents are off the chart!
Thanks so much for making our wedding day so special.
Declan was fantastic to work with from beginning to end. He listened to all our requests and went to every length to fulfill them and even when something wasn't working out he had fantastic suggestions and ideas that not only fit our day but helped take it to the next level.

His flexibility on instruments and range of song style and choices helped keep the day magical and relaxed and the guests all enjoyed the mood and atmosphere he helped create before, during and after the ceremony. We were thrilled with his effort and performance on the day and glad he helped make it so wonderful.
Hireaband were just brilliant in helping us book Declan. It was a little late in the day as we had been let down by another performer. I chatted to Gaye Young on email and managed to book Declan within the day. This was fantastic service.

Declan is a brilliant musician. He went above and beyond to provide bespoke music for our wedding ceremony and this was very much appreciated. He's clearly a busy guy and manged to work with us at short notice to deliver something that was beyond our expectations.

Declan was brilliant, really talented. Everyone commented on him. So sorry he didn't get the recognition he deserved as the singing waiters kicked in and took over. Thank you so much in helping make our day so special.
As ever, my enquiry was dealt with by Hireaband quickly and the booking process completed efficiently.
Declan is a delight to work with - he understand the corporate market can be a little less discerning of performance but gives total quality every time.

Really positive feedback from our guests, just sorry we didn't get to hear more of Declan as we were to busy with photographs.
A great choice of a very talented musician. Guitar and vocals followed by the Harp. Tourists on the beach stopped to film Declan and all the guests commented on his performance. would highly recommend.
Declan was fantastic, he kept our guests more than entertained while we were having our pictures taken, many of our guests complimented our choice of entertainment. He played the harp and also the guitar and sang, what a talent. We highly recommend Declan.
Just a quick message to let you know that Declan has been amazing throughout, very helpful in offering song choices etc., and down to earth and courteous during all conversations. His performances on the day, both on the harp, and singing and playing guitar were outstanding, as I always knew they would be. Thanks ever so much!
Quite simply, he was excellent.
Hi. We would like to record our appreciation to Declan Daniel for the music he played at our wedding reception last Saturday. Many of the guests commented on the quality of his playing and there is no doubt that Declan's music added a very special ingredient to our special day. Please pass on our thanks and best wishes for his musical career. Many thanks also for a very efficient service. Best wishes
We had a great day, very much helped by great performances from both Declan and Star Club. We met with Declan before the wedding and he helped us to choose some great music for the ceremony, which gave it a particularly personal feel. Star Club were excellent for the entire evening; such a huge range of great songs that got everyone up dancing. Sweet guitar too :-) Thanks also to all the staff at Hire-a-Band for their help. We will be recommending you to anyone looking to book acts for any occasion. Many thanks.
Declan played so beautifully during our ceremony and drinks reception - it was exactly what we were looking for and he was so helpful before helping me to choose the music etc. Massive thank you!
Line-Up
Additional Line Up Options
Performance Times
2-hour drinks reception (daytime)
Provided by the Act
PA System

Able To Work With Sound Limiters
Public Liability Insurance & PAT Tested Equipment
Gallery
Check availability and price for Declan Daniel
To find out if this act is available and what it would cost to hire them, please fill out the form.
To ensure the quote is as accurate as possible, remember to tell us the postcode or nearest town to your venue. Good Luck!