SHEB
Ladies and Gentlemen, we give you the Second Hand Elastic Band, or SHEB as they're known and danced to all over the country.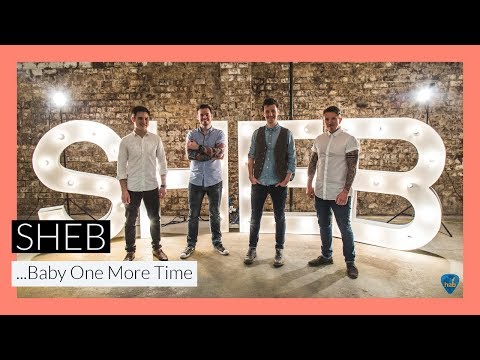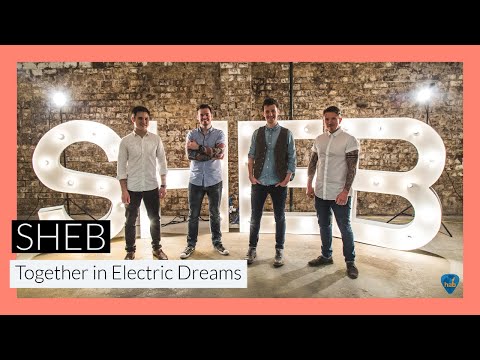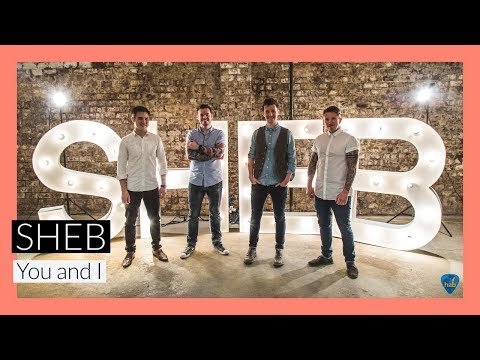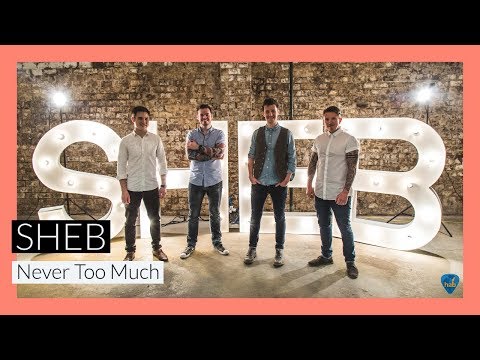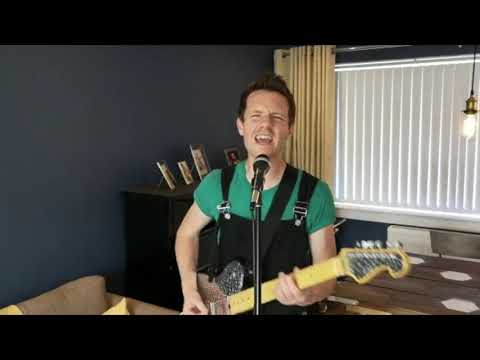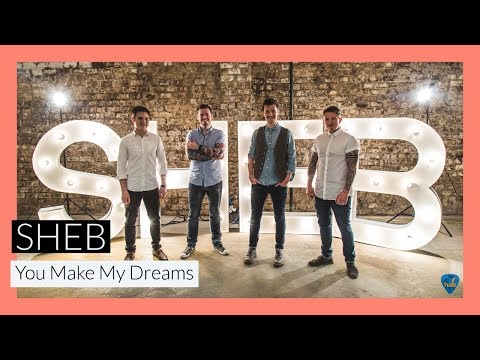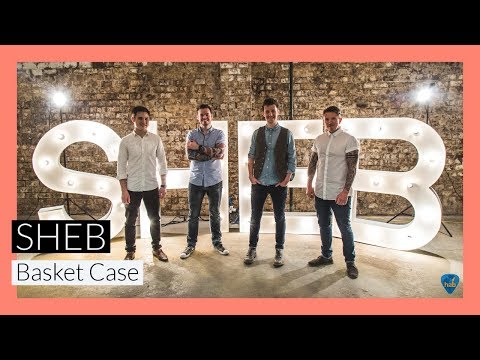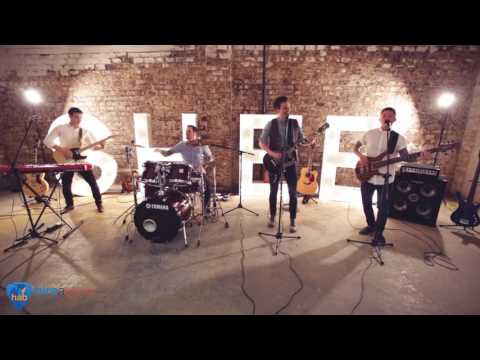 Overview
Tracks
Set List
Reviews
Line-Up
Performance Times
Booking Add-ons
Provided by the Act
Gallery
Overview
Ladies and Gentlemen, we give you the Second Hand Elastic Band, or SHEB as they're known and danced to all over the country.
These four lads are probably one of Scotland's favourite bands right now. With a huge repertoire of great tunes at their disposal and with their high energy performances, they've pretty much become the perfect Scottish wedding and function band.
Friends since they were kids, the boys have put together a superbly talented and very exciting band. Because they're friends, they do this for the sheer enjoyment of performing together and this comes across in every single show. They've been described as "The best function band in Scotland" and having seen the reaction they get from their audience, we have to agree with that statement 100%
They're proving increasingly popular in the north of England too, so don't let being south of the border prevent you from booking the lads.
The experience and level of musicianship each member brings to the band makes them not only an exciting band to dance to, but an entertaining band to watch. Always smartly presented and with a professionalism and maturity that some other bands could really learn from, SHEB have rapidly gained the kind of reputation other bands can only dream of.
The band features drums, bass, guitar, keyboards and vocals. They have a healthy respect for those classic floor fillers that everyone knows and loves while constantly keeping their play list bang up to date with the very latest charts. They use state of the art equipment and have the most important thing any self respecting band needs - reliable transport!
Like all bands on the Hireaband roster, SHEB have Public Liability Insurance and fully PAT certified equipment. That may not mean much to you but your venue will probably ask for it. We'll deal directly with your venue to make sure everything is in place before the band arrives to set up.
You can get an instant quote and availability check by clicking the blue button and don't forget to use the shortlist tool if you're looking at lots of different bands, it'll save you filling out the form umpteen times.
So if you're looking for the latest, coolest band to hit the wedding entertainment market in ages, get in touch today to find out if SHEB are available and just how affordable a band of this quality can be.
Tracks
Update Required
To play the media you will need to either update your browser to a recent version or update your
Flash plugin
.
Set list
About Damn Time
All These Things
All the Small Things
Anyone For You
Basket Case
Black Magic
Bubbles
Burning Love
Caledonia
Can't Take My Eyes Off You
Crazy Little Thing Called Love
Dakota
Dignity
Dreaming of You
Electric Dreams
Everywhere
Faith
500 Miles
Footloose
Gimme, Gimme, Gimme
Glasgow
Higher and Higher
Hit Me Baby
I Bet that You Look Good on the Dancefloor
I'm Still Standing
I Want it That Way
I Want You to Want Me
Laid
Last Nite
Let's Dance
Life with You
Little Respect
The Middle
Mr Brightside
My Girl
Never Too Much
No Diggity
Paradise
Play That Funky Music
Proud Mary
Rocks
Send Me on My Way
Sex on Fire
Shotgun
Shut Up and Dance
Signed, Sealed, Delivered
Smooth
Stacey's Mom
Still Into You
Stuck in the Middle
Superstition
Sweet Home Alabama
Take on Me
Teenage Dirtbag
Times Like These
Town Called Malice
Uptown Funk
Wake Me Up Before You Go Go
Walking on the Waves
Want You Back
We Found Love
When You're Gone
Valerie
You Make My Dreams Come True
You Never Can Tell
Reviews (61)
Band were amazing! Had so much feedback from our friends and family about how good the band were! They had the floor filled all night & best feedback we had was that they wished the band had been poorer so they could have sit down they were knackered from the dancing haha!
SHEB were excellent and really made the night. The communication before the wedding was brilliant and they went above and beyond for us to make sure our choreographed first dance went as planned. On the day, there was biblical rain storms and flooding everywhere but the band made it on time so must have taken that into account. They were lovely guys, great to chat to. Our dance floor was filled all night and our 2 year old wee boy is now their biggest fan. Would recommend them in a heartbeat. Thanks for the best night.
We had the best time with Sheb! All of the guys were lovely and put on such an amazing show. Since the first time we got in touch with Lee hes been great to deal with, really responsive and helpful with any questions we had. On the day itself the second we arrived at the venue for the evening reception Lee came to greet us and introduced us to the rest of the band which was lovely. They were so accommodating and flexible with the setlist, learning extra songs to match our music tastes and just looked like they were having a blast playing for us. We had guests ranging from 14 to 94 and everyone had an amazing time. Sheb really helped to make our wedding as perfect and memorable a celebration as we could have hoped for and we would recommend them to anyone and everyone we know! Thanks again guys!
Hireaband made the process so smooth and their communication is excellent

We cannot thank SHEB enough to making our wedding day very memorable. We had a great time dancing the night away and very accommodating to our request. We cannot recommend enough!
Hireaband made the process so smooth and their communication is excellent

We cannot thank SHEB enough to making our wedding day very memorable. We had a great time dancing the night away and very accommodating to our request. We cannot recommend enough!
The band was fantastic, and were loved by us and the guests. We're still receiving compliments about them! Their selection of music was wide and they really dialed in to what songs were popular on the night, they even hastily learned a request during their break. The band also learned our first dance and they nailed it, it was close enough to the original but with their own style. Lee was fantastic and really friendly in the lead up to the wedding and all the band were really lovely to us all evening.
Booking through Hireaband was straight forward and the communication was excellent from initial inquiry all the way through to our big day.

What can I say about SHEB, absolutely fantastic! We'd booked as they had did my cousins and sisters wedding but they absolutely went the extra mile learning our first dance which wasn't on their playlist, which they completely smashed! Dance floor was packed the full night! And genuinely lovely guys that were super accommodating! Couldn't recommend enough! Thanks guys.

SHEB were incredible for our wedding. There was good communication before the day so that they could get to know us and learn a couple of songs that we requested. The set was everything we wanted and they took a couple of requests. Everyone loved them. There was good communication from Hireaband from Rachel, Karen and Gaye who were able to answer us and kept us right in the run up to the day. I'll be recommending to anyone I know who is planning a wedding.
We had the best time on the day and the band topped it of with all there great tunes.
The first dance was excellent and we rocked it from there on in .
Many thanks to SHEB..

The band were absolutely amazing, everyone commented on how good they were! They played the requested we asked for and all the songs where amazing! Will highly recommend to everyone looking for a band and hopefully see them again in the future! Thankyou very much for an amazing night! Diane x
Absolutely brilliant from start to finish!
SHEB were fantastic at our wedding. We received a ton of compliments on behalf of SHEB, they were great at taking any requests and overall a big plus to our day! Thanks so much for performing at our reception!
Sheb were brilliant at our wedding! Everyone was on the dance floor all night, the tunes were great and the guys were lovely. Couldn't recommend Sheb enough.
SHEB were absolutely brilliant!
They always knew exactly what song I needed next, I don't think I was off the dance floor for longer than 5 minutes.
So many of my guests commented how good they were too!

The guys from SHEB were amazing! Communication was great from the very beginning and their performance on the night was amazing! Everyone thought they were great and they just made our day even more special. Definitely a night to remember. 10/10!
SHEB were great. Highly recommend.

Gary was always on hand with any questions before the wedding and was great on the night.

As ever Hireaband were helpful and communicative. SHEB were fab - great playlist, nice guys, took time to understand the gig and adapt performance accordingly in 'reading the room'.
Everyone really enjoyed the night and the entertainment. I appreciate the band setting up early. Everything worked really well and I'd have no hesitation recommending SHEB - they were great!

Fantastic service from both Hireaband & SHEB.
SHEB played at our wedding last Saturday at Tullibole Castle. They were absolutely fantastic from start to finish, so many guests commented on how great they were. They played a perfect blend of current and "golden oldies". They were absolutely brilliant and we danced the night away. They also provided a 30 minute ceilidh set, playing the best dances, which was amazing fun. Thank you so much and highly recommend! Elise and Tim xx
Amazing band with great songs. Even took time to learn our first dance which they had never heard and totally nailed it.
Everyone commentated on how great they were and kept the party going.
Thanks so much for making our day special

The guys were absolutely brilliant! All of our guests have been saying how much they enjoyed our wedding reception. We didn't want our night to end and that was completely down to S.H.E.B. Thanks again guys!
SHEB were great !! They accommodated our first dance request and other requests from friends during the night. They catered for a range of tastes of music and the dance floor was full all night which says it all! Really made our wedding a brilliant and memorable night.
A fabulous group of guys and very friendly and approachable. Everyone commented that they were a great band and they kept everyone dancing. Extremely happy with our choice Thanks, guys.
SHEB were fantastic and got everyone up on their feet. There really was something for everyone and I've never heard such positive feedback!!
The whole booking experience was so straightforward with Hireaband and the girls in the office were great.
The band on the night were amazing! They had everyone up on the dancefloor and everyone commented on how good they were. Highly recommend!

We couldn't have asked for a better band than SHEB to play at our wedding reception! They were absolutely brilliant and so many of our guests have commented to us countless times on how good they were. The guys were so friendly and the whole booking process was very straightforward. Thank you so much for a fantastic night!
The band S.H.E.B were amazing from start to finish. We had a slight request for a song they already sang to be the 3rd song and it was no problem at all for them. They came and spoke to us from the start when they arrived and asked about our day etc and then everyone was on the dance floor from start to finish. Highly recommend this band. Many people at our wedding were asked who they were to higher them for future events. Thanks again!

SHEB were outstanding on Saturday night, the dance floor was full from start to finish & the guys were brilliant, value for money is an understatement, they made the night. Our guests absolutely loved them & I'm still getting texts asking me about them.
SHEB were outstanding from start to finish, the dance floor was never empty & all the guests were raving about how amazing they were throughout the night. Value for money is a complete understatement, top quality - made the night.
Fantastic band. They had the dance floor filled all night with their music. Thank you for making our wedding reception the night it was. Would highly recommend.
The band were absolutely brilliant, couldn't recommend highly enough!
We hired S.H.E.B for our wedding due to their promo video on Hireaband after being shown them among a bunch of options after an initial email query. We worried in the run up that we hadn't spent enough time sifting through videos, but what stood out was their energy and enthusiasm in the video - they seemed to be enjoying themselves, rather than just trotting out the tunes (as it has to be said, a lot of videos seem to show. We're glad we did go with them as their performance was superb - great musicianship, fantastic interaction with our guests and quality entertainment from the first chord. They had the dance-floor occupied just about all night, which isn't the easiest and really built and built as the night went on. A great wedding band, I'd not hesitate to recommend them to anyone for anything - brilliant guys, brilliant performance.
Couldn't fault SHEB at all. I would highly recommend them! They made our wedding day that bit extra special. Thank you so much.
SHEB were simply Fantastic ! They kept our guests on the dancefloor all night ! Very tight band.
Communication was fantastic, very nice set of lads.
They were very flexible , facilitating both my Father and Friend with instruments who sang a little acoustic set before SHEB kicked off.
Would highly recommend!

We couldn't thank SHEB enough as they were excellent and made everyone feel welcome and relaxed and were so good. Thanks again!!
SHEB were fab and kept our guests entertained all night! Everyone commented on how good they were and a few have even asked for their details!
Great service from start to finish. We hired SHEB for our event and they were outstanding. Everyone had a great night.
SHEB absolutely rocked our wedding! Lovely blokes who did a brilliant set and accommodated a very drunk request from one of our guests, thanks lads!
Found them very professional and friendly. Put on a amazing performance on a wide variety of songs. They were also very good a reading what the room where enjoying and altering set to match what the crowd wanted.
First class experience and the best band I have ever heard at a wedding!! Would highly recommend.
SHEB were fabulous. For my husband to dance is unheard of but all night long is a miracle. We both had a fantastic night and this was mainly down to the wonderful band,all our guests have raved about SHEB and we will definitely be recommending them and perhaps using them again in the future.
S.H.E.B. Were an absolute dream band. They played all the types of songs we had asked for and made the atmosphere at night like a festival in the barn. They were amazing! They got everyone up dancing and were very kind and polite. I would recommend this band out to anyone. Thank you again for making our night magical.
SHEB were great and got everyone dancing at our wedding this summer. They knew just what to play to keep the energy up on the dance floor all night and even took a request or two off the cuff that went down a treat. On top of this all the guys were very friendly and professional. I recommend the band whole-heartedly.
On behalf of my wife and I we can't thank you enough! Everyone enjoyed themselves and the dance floor was always full. Thank you for learning our song it was played beautifully. Booking you guys was the easiest decisions to make on the 'to do' list for the wedding and you delivered such a performance with a huge variety of songs for all the ages and we even had a wee ceilidh to get everyone involved.
Putting on the performance made smiles all round, you guys looked like you enjoyed the night as much as we did and I know we had an amazing time, you guys are a credit to yourselves and completed our evening.
Thank you again you are a smashing bunch of lads and I know I'll look forward to seeing you play again.

SHEB were absolutely amazing! They kept the dancfloor busy all night with all our wedding guests singing their praises. The guys were super friendly and by far exceeded our expectations. Couldn't have picked a better band, hands down helped make our wedding the best it could be. Thank you!
P.S. we love the name, totally what made us stop and listen to you!

Gary and the boys were on site on time and ready to go when the party was supposed to start. The set was good, performed well and the musicianship was tight. I had a good chat with the band afterwards and they seemed to have a good night too. Friendly guys, pretty relaxed but professional too. I would definitely rate them and recommend them to anyone. Other guests also commented that they were good and got the crowd going. Overall a very enjoyable experience and definitely worth considering them for your event.
Thanks to SHEB for the great show they put on at our daughter's wedding on Saturday night. We could not have had a better day from start to finish and Gary and the boys contributed to the day with a great show.
Please pass on my thanks to SHEB for the great show they put on at out daughter's wedding on Saturday night. We could not have had a better day from start to finish and Gary and the boys contributed to the day with a great show.
The band were amazing. We loved everything about them. The dance floor was full all night. Our first dance was brilliant. People are still commenting almost 2 weeks later how good they were.
On behalf of Laura and I, I would like to say thank you for what was an absolutely amazing night of live music. Song choices were excellent. You will now be our go to band for any future events. Thank you.
These guys are fantastic. They entertained us all night at my 40th and had us all dancing from the first song . I would recommend these guys they know how to belt out the tunes all night long.
Outstanding guys! Bouncing about to Biffy at Katie & Mark's Wedding last night was just one of the many highlights! Great job!
"Thank you so much you guys were amazing!"
"SHEB you guys were amazing, the song mix was brilliant all night and everybody had a ball! And a guest appearance on drums from Raymondo also to top it all off!! Thanks for making the night so special.
"You guys were outstanding! - Can't wait to see you play again! Thanks for an amazing night! xxx
You guys were amazing! Loved every minute xx
Jonathon and I cannot thank you guys enough! You were absolutely amazing and the amount of people that commented on how awesome our band were! Thank you so much x
"Steven and I would like to say a massive thank you for Saturday everyone has commented on how fantastic the band were and what a great night it was. I will definitely be passing your name to any friends who are looking for a band in the future xx" Thanks again!
"Can I just thank you again for the amazing performance at my wedding the other week. You were amazing and my guests are still ranting and raving about you!!" Thanks again.
Performance Times
8pm – 12am (with a 30-minute break)
Provided by the Act
PA System

Complimentary Unmanned DJ Service (when not performing)

Able To Work With Sound Limiters
Stage lighting

Public Liability Insurance & PAT Tested Equipment
Gallery
Check availability and price for SHEB
To find out if this act is available and what it would cost to hire them, please fill out the form.
To ensure the quote is as accurate as possible, remember to tell us the postcode or nearest town to your venue. Good Luck!