Sultans of Fling
The Sultans of Fling take the traditions of Scottish and Irish ceilidh music and bring to it a vibrancy, energy and style that only outstanding musicianship and a desire to create an unforgettable experience can deliver.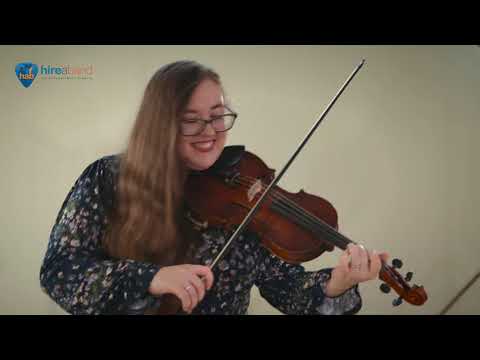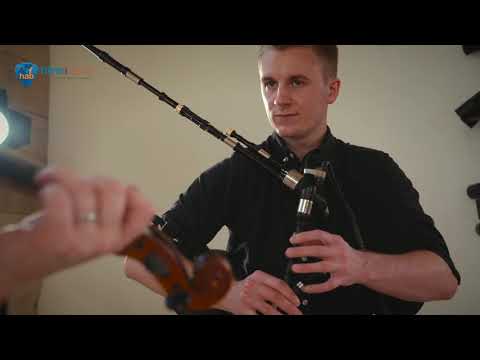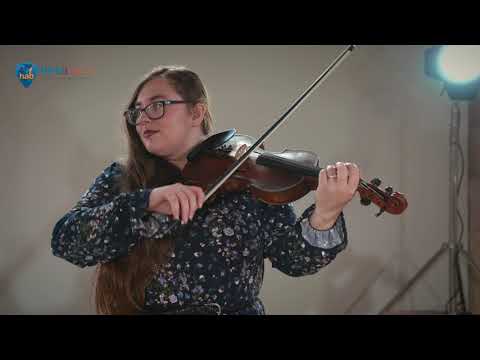 Overview
Tracks
Set List
Reviews
Line-Up
Performance Times
Booking Add-ons
Provided by the Act
Gallery
Overview
The Sultans of Fling take the traditions of Scottish and Irish ceilidh music and bring to it a vibrancy, energy and style that only outstanding musicianship and a desire to create an unforgettable experience can deliver.
The Sultans of Fling all have an extensive background in the traditional Scottish music scene and are heavily involved in Celtic Connections, the annual traditional music festive held in Glasgow. Apart from the fact that they are old friends and wanted to create a band that could at last see them all perform together, they also had the idea of creating something from the ground up that would focus on delivering traditional ceilidh with a modern flavour in an organised, businesslike manner with a huge emphasis on customer satisfaction. After all there are lots of great traditional musicians in Scotland, but the very nature of the genre can lead to a laid back approach, often to the frustration of the customer.
The Sultans of Fling knew from the start that a partnership with Hireaband, the leading live music events company, would mean that their customers received an unmatched level of service in the lead up to their event, leaving the band to focus on continually improving and adding to their show. The results are a fabulous ceilidh band with world class customer service. That's a marriage made in show business heaven.
So, what do you get from The Sultans of Fling? Great music for a start; all the dances will be called (or explained) for those unfamiliar with the steps.
Check availability and get an instant quote on your screen as soon as you provide your event details on the quick enquiry form. How's that for service?
Please note that Sultans of Fling are a 'Band Under a Grand', however additional travel expenses may result in a higher fee in some areas.
Tracks
Update Required
To play the media you will need to either update your browser to a recent version or update your
Flash plugin
.
Set list
Ceilidh Dances Sample Set
Dashing White Sergeant
Gay Gordons
Canadian Barn Dance (Progressional and Normal) -
Military Two Step
Virginia Reel
St Bernard's Waltz
Flying Scotsman
Eightsome Reel
The Circassian Circle
Orcadian Strip the Willow
Reviews (53)
Such an easy service. I had no idea how to find a ceilidh band that would come to us through in Fife but Hireaband made that so easy and they were amazing with communication also. Sultans of Fling our band were fab also!
Sultans of Fling were absolutely amazing! We had compliments all night from guests. We were so worried about people joining in as we had a lot of international guests but thanks to the great calling, everyone was able to join in and it was a huge hit! They definitely made our wedding complete! Thank you so much for a fantastic evening :)
Scott and the other band members were fantastic. Everything we asked for we received and handled excellently. Scott also kept us both up to date when things were happening and always with a smile. The ceilidh was such a great added bonus to our day and our guests loved it.
I would highly recommend The Sultans of Fling and Hireaband as it was such a straightforward process and so simple to book, and everything was handled so well.

The band were absolutely incredible! Lovely guys who made the whole process feel very relaxed. We have had so many guests tell us how fantastic the band were - the dance floor was never empty!
Thank you so much!

From the lovely ladies at Hireaband that helped me when I first booked, to the band's professionalism and musicianship, this was definitely a five star service. The band made my party the best night I've ever had. My guests were all well impressed and everybody commented about how good the band were! Nobody enjoyed themselves more than I did. Thank you so much for making everyone's night really good craic!!
Sultans of Fling were absolutely brilliant. So friendly, enthusiastic and super talented. The band played fantastic trad music and kept folk on the dance floor. Scott was a fantastic caller and kept everyone right. We've had so many people tell us how much they enjoyed the band too. Thanks so much guys!
We just wanted to say how brilliant the Sultans of Fling were. Not only are they very talented musicians, they were punctual, accommodating and got the balance just right. There were some beginners at our wedding and everyone commented on how much fun had.Thanks Again,

The Sultans of Fling were amazing! Exceptional players with a good eye for reading the room knowing when to play interludes to allow for breathers, when to add in a slower dance for the oldies and when to throw in a super fun dance (Canadian barn dance mix up and the sausage machine were a great laugh!). We've had so many comments from guests about the high quality of the band, even guests who didn't dance so much really enjoyed listening to you - so thank you so much!
The band were great and well received by our guests with one American guest at their first ceilidh wanting to book something similar for their wedding. The band were easy to contact before the wedding and set up promptly. They were really patient with our timekeeping and the guests, and were very calm on the night.
Our experience with Hireaband could not have been smoother and really took the stress out of the day! Karen was a responsive point of contact and we felt safe in her care and secure in the knowledge that she was on top of things for us!! Sultans of Fling were lovely and professional individuals from start to finish, and we are still receiving compliments on how incredible their sound was. They really were the stars of the day!
The band were 10 out of 10. Hireaband made it super easy to book and pay for. There's a large variety of entertainers with set lists that were clear and easy to listen to. Only improvement I would say is add more tracks.
Sultans of Fling were excellent at our wedding! We loved all the music played, the calling was fab and everyone was up and dancing from moment one.
We absolutely adored Sultans of Fling. Our first time ceilidh guests had so much fun. My only regret is that I didn't get to dance more as we got so caught up chatting with our friends and family. Highly recommend!
The Sultans of Fling were a brilliant addition to our wedding celebrations.
The musicians were professional, friendly and so many guests told us how much they enjoyed the music and dancing.
Highly highly recommended!

Thank you for your brilliant music and calling making the ceilidh one of the highlights of our wedding day. Booking was so easy and straightforward and everything in the lead up and on the night was totally stress free. Highly recommend!
Really grateful to the band for making the night so enjoyable. They were professional, punctual, flexible to timings and most importantly incredible talents. They made the evening memorable with their wonderful performance. Thank you!
Thank you to Sultans of Fling for their brillaint ceilidh music, dance calling and flexibility with my ad hoc requirements. Strongly recommend.
The Sultans of Fling were perfect! Exactly what we wanted and so many people commented on how good they were and how much they enjoyed the ceilidh and the disco afterwards. Would highly recommend!
The Sultans of Fling made our wedding ceilidh lively & fun, we've since received so many complimentary comments from friends & family who attended about the band. The music was fantastic & the calling was clear, professional & good-humoured. Everything went without a hitch. Thanks so much!
Sultans of Fling were the perfect band to play at my ceilidh. They reached out ahead of the event to introduce themselves, discuss event timings and structure, and provided helpful suggestions about how the night could run. They were also very receptive to ideas I had and were very flexible in providing the requested entertainment. On the night, SoF made sure to keep in contact and confirm if there were any changes to plan, and were very pleasant to work with. Due to delayed guests, they were able to suitably flex the performance times and keep the crowd entertained. The background and ceilidh music they played was of great quality, with all guests enjoying the music. They very helpfully called out the dances, which meant even ceilidh novices were able to join in and have a great time. Big thanks to Sultans of Fling - I could not recommend them more!
Sultans of Fling were amazing - so easy going and a genuine pleasure to have run the Ceilidh and Disco for our wedding. They were quick to respond and easy to chat with in the run up to our event, so we were confident they would do a smashing job. And boy did they deliver! They arrived early, and were set up well on time. The Ceilidh was brilliant, running all of our favourite dances and getting everyone up dancing, with Scott calling all the steps. They even let us use there PA to run a disco playlist for the rest of the evening after the ceilidh - which worked very well. We could not recommend them higher.

The entire Hireaband service was excellent as well, with really clear communication, helping us to find the right band and being available to answer any questions we might have ahead of time.

Scott and the rest of Sultans of Fling were absolutely excellent - their playing was brilliant and they were so good at reading the room. They were very helpful in the run up to the wedding as well! Would definitely recommend :)
Amazing band who were very accommodating.
Sultans of Fling are awesome. They arrived on time and throughly entertained the guests. We had guests from many different nationalities and the band made sure that everyone enjoyed ceilidh dancing. All the guests raved about the band members and how good they were. Our wedding reception was definitely made extra special by the band. I recommend them enough as a ceilidh band, they are the gold standard.
Just a wee email to thank you for playing for our wedding on Saturday. You were absolutely fantastic.

You pitched everything just right and the walk through the dances for those south of the border and further afield was perfect!

You were easy to chat to and very flexible. And we're very mindful of the fact we needed more rest than usual and played appropriate music.

I would have no hesitation in recommending you to people in the future.

I have had many compliments on the band and how much they enjoyed you.

You were another piece of the wedding jigsaw that made our day truly wonderful.

Many many thanks

Julie

Sultans of Fling were a great band, we really enjoyed the ceilidh and would definitely hire them again.
So easy to book and organise and the band was brilliant! Two sets of pals at our wedding have booked them for theirs! One of the best ceilidhs ever! Cannot recommend enough! Thank you!!!
The band were amazing and the performance added something different to our evenings entertainment! All of our friends and family loved it!
Great band, everyone enjoyed themselves! Thank you so much.
Could not recommend Sultans of Fling highly enough! Everyone had a great time dancing to the celidh band.
Thank you and all the best!

Sultans of Fling were absolutely brilliant, our guests loved them and we were so happy with how everything went on the night. The calling was great and the dance floor was never empty - impressive considering lots of our guests had never been to a ceilidh before! Loved their sound and energy. Organising was nice and easy too, much appreciated when you have lots of other things to think about. Having a top notch ceilidh was one of things we'd set our hearts on for our big day and they didn't disappoint, lots of fantastic memories made, wouldn't hesitate to recommend.
Service through Hireaband was great - easy and efficient communication, answered all of my questions and gave me confidence that everything would run smoothly on the day...which it did.

Communication with the band was also good, with Jean suggesting dances and taking Carrie and I's feedback on board. The performance was good, they did a good job of making the dances both accessible and fun for an audience of mixed abilities.

What a fantastic night was had with Sultans of Fling. The atmosphere was terrific and the band worked so hard to make sure everyone got involved. I really can't thank them enough.
I've seen you before at a friends wedding so I was delighted to be able to get you booked for ours. We knew it would be a great night and you didn't disappoint. We had a blast - thanks guys.
Brilliant ceilidh - lovely guys. Just a pleasure to have you on our big day. Sorry I didn't get a chance to speak to you at the end of the night but I know you could tell how much we all enjoyed your performance.
You coped so well with my mad family. They had an absolute ball which you probably noticed and to be honest it was mainly your own fault :-) Couldn't have asked for a better night or a better band to celebrate the big four oh!
We truly felt that sultans of fling were amazing, they led a great ceilidh and their music was perfection, exactly what we hope for in throwing this sort of event.
The hireaband website was easy to use and good in allowing you to explore the different sounds of bands providing a similar service, in this way we were able to identify that sultans of fling were exactly the band we were looking for.
I would recommend this band for any event, it is the first time I have seen such a large crowd enjoying themselves for quite a long time, and we have sultans of fling to thank for that.
Sultans of Fling were amazing, and they sounded so good. Our guests loved learning to ceilidh!
Many thanks again to the band and website for being so flexible, punctual and easy to work with on our big day!
The band, Sultans of Fling, were absolutely wonderful and exactly what we were looking for. The music was perfect and they played a good mix of ceilidh dances and live music to let people recover. The men were polite and well spoken and it was really helpful to have them talk us through the dances. Even our English guests ended up dancing the Dashing White Sergeant, so I'd call that a success! Thank you and we'd highly recommend the band.
When I spoke to the Hireaband Representative (Karen) she was very polite, precise and patient as I asked her questions and then made the booking. As it was my first time planning an event like the ball that I held, she made that portion of the planning painless for me, as did the band themselves, who on the day were informed that our function wouldn't go to there regular schedule, and yet were happy to cooperate and by the end had had everybody up and dancing this contributed greatly to the success of our ball!
Brilliant band - everyone loved them.

Great website. Easy to read reviews and listen to bands. Great staff at Hireaband who answered all queries promptly. Very professional at all times.

Brilliant band - everyone loved them.

Great website. Easy to read reviews and listen to bands. Great staff at Hireaband who answered all queries promptly. Very professional at all times.

Superb band, would highly recommend.
The band were happy to facilitate any dance requested. The caller was able to pass on the instructions clearly and effectively. The band fitted around the activities, playing when requested. I was satisfied that the band provided what I and my guests wanted. I would definitely hire the band again.
Website/booking simple process to use. Band absolutely brilliant!

They performed fantastically, excellent calling for those who did not know the dances (English guests). Flexible when I needed to interrupt their set to make an announcement also. Overall a fantastic performance and I would recommend them to anyone I knew looking for a ceilidh band!
Dear Lisa,
I want to thank you and the team for setting us up with the "Sultans of Fling" for my wife's surprise 50th Birthday bash on Saturday in Blair Drummond.
They were excellent!!!! A great group - cracking music, so enthusiastic, happy to adapt and "go with the flow", and created a great atmosphere from the very start!
If you want anyone to give them a reference - tell people to talk to me - they are just fabulous - so many people at the party praising the band.
So, thank you & thank them!!
We had a great night, and I hope the band did also - they seemed to!
With best wishes and thanks for all your help.

Nigel

The band were absolutely fantastic! Interacted really well with the crowd managing to get everyone up on their feet and dancing. Talented musicians with great flexibility on the night. Would, without a doubt, recommend this band and use them again.
Despite some misgivings from a few of our guests, everyone ended up having a wonderful time at our wedding, even the fearties! We enjoyed ourselves enormously and would love to be at another one of your ceilidhs the first chance we get. Thanks so much for making our wedding a huge success.
What a night! Our fee are still sore after all that dancing. All of our guests commented on how much fun they had. The disco section gave us a chance to catch our breath and recover for what was a fantastic night for everyone. Love and best wishes ...
The Sultans of Fling kept the energy going all night with one great dance after the next. The band also demonstrated each dance in a very easy to follow way so that everyone could learn the dances they did not know and made for a very inclusive night - by the last dance, everyone was up on the floor!
We had a fantastic night thanks to them, they really made the night special and we would very highly recommend them to anyone who wants a Ceilidh to remember.
Performance Times
8pm – 12am (with a 30-minute break)
Booking Add-ons
Early Arrival

DJ Set (45 mins)
Late Finish (After Midnight)

Additional 1hr Set
Provided by the Act
PA System

Complimentary Unmanned DJ Service (when not performing)

Able To Work With Sound Limiters
Stage lighting

Public Liability Insurance & PAT Tested Equipment
Gallery
Check availability and price for Sultans of Fling
To find out if this act is available and what it would cost to hire them, please fill out the form.
To ensure the quote is as accurate as possible, remember to tell us the postcode or nearest town to your venue. Good Luck!