The Good Times
"If you want your party to be rocking you need a good band! If you are watching their videos and thinking they sound and look great?..well don?t look any further then these guys, because they are more than meets the eye! The Good Times Band is definitely the band for you!"
Able to provide the right sound for almost any event, from 'lounge' music to upbeat party songs, The Good Times are a fantastic and fun band based in Sussex. Always adding new songs to the repertoire, they have something for everyone – all performed with outstanding female vocals.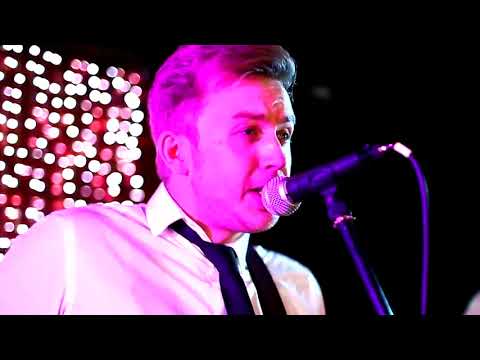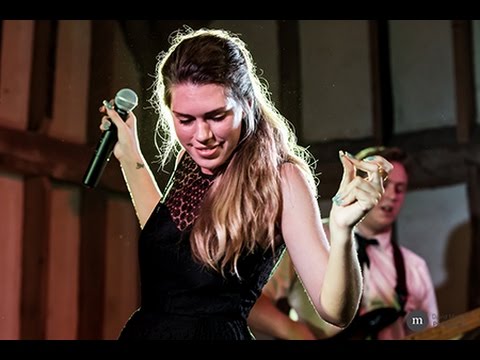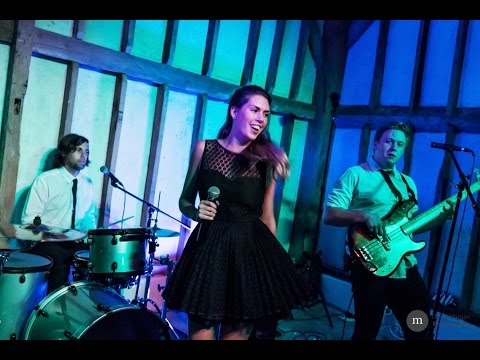 Overview
Tracks
Set List
Reviews
Line-Up
Performance Times
Booking Add-ons
Provided by the Act
Gallery
Overview
The Good Times are a young, lively party band, with a varied repertoire spanning the past six decades, including everything from Motown classics to indie chart hits and cheesy pop making the band popular with a wide audience. This band's energetic style will definitely give your event that extra edge!
The five musicians in the band are all involved in music on a full time basis, guaranteeing a very high level of musicianship and a professional yet fun performance.
The Good Times work incredibly hard to ensure you have a great night of musical entertainment whatever the setting, whether you see them performing in a pub/club, at a wedding or during a function or charity ball. A great quality of this band is that you'll recognise every song and each one is performed in their signature fun and passionate way.
The Good Times are available for hire across London and the South East. If you hire this band, they will be more than happy to travel to your event and provide their brilliant music as you party like there is no tomorrow!
As an extra bonus the band also can provide a Piano & Vocal Duo for reception drinks or evening cocktail receptions. Alternatively they have 80's tribute sister band: 80s House Party
If you want to get a sense of this band's excellent quality, why not have a listen to their recorded tracks, watch one of their live performance videos or take a look at what previous clients have thought in the reviews tab at the top of the page.
Tracks
Update Required
To play the media you will need to either update your browser to a recent version or update your
Flash plugin
.
Set list
Full Band, Sripped Back & Acoustic
.
1930s - 1960s
.
Bobby Darin, Beyond The Sea
Nat King Cole, L.O.V.E
Frank Sinatra, Come Fly With Me
Bobby Darin, Mack The Knife
Frank Sinatra, Fly Me To The Moon
Glenn Miller, In The Mood
Aretha Franklin, R.E.S.P.E.C.T
Gloria Jones, Tainted Love
Marvin Gaye, Heard It Through The Grapevine
Ray Charles, Hit the Road Jack
Elvis Presley, Hound Dog
Stevie Wonder, For Once In My Life
Elvis Presley, Jailhouse Rock
Chuck Berry, Johnny B Goode
Jungle Book, I Wanna Be Like you (King of The Swingers)
Frank Sinatra, New York New York
.
1970s
.
Stevie Wonder, Superstition
Stevie Wonder, Signed Sealed Delivered
Stevie Wonder, Sir Duke
The Knack, My Sharona
Wild Cherry, Play That Funky Music
The Police, Message in a bottle
Queen, Crazy Little Thing Called Love
Bill Withers, Ain't No Sunshine
.
1980's
.
Luther Vandross, Never Too Much
Michael Jackson, Beat It
Journey, Don't Stop Believing
Cyndi Lauper, Girls Just Wanna Have Fun
The Police, Every Breath You Take
Phil Collins, Easy Lover
Huey Lewis and The News, Power of Love
Hall and Oates, You Make My Dreams
Whitney Houston, I Wanna Dance With Somebody (Who Loves Me)
John Farnham, You're The Voice
Bon Jovi, Living on a Prayer
Paul Simon, You Can Call Me Al
Nene, 99 Red Balloons
Chaka Khan, Ain't Nobody
.
1990's
.
Robbie Williams, Angel
Shania Twain, Man I Feel Like A Woman
Blur, Song 2
Greenday, Basketcase
.
2000's
.
The Noisettes, Never Forget You
Beyonce, Crazy in Love
The White Stripes, Seven Nation Army,
Christina Aguilera/Pink/Mya/Lil Kim, Lady Marmalade
Wheatus, Teenage Dirtbag
The Fratellis, Chelsea Dagger
Maroon 5, This Love
The Kooks, Naïve
Electric Six, Gay Bar
Kings of Leon, Use Somebody
Katy Perry, I Kissed A Girl
Kaisercheifs, Everyday I Love You Less and Less
The Killers, Mr Brightside
Mark Ronson/ Amy Winehouse, Valerie
Lady Gaga, Just Dance
Jet, Are You Gonna Be My Girl
Arctic Monkeys, I Bet That You Look Good On The Dancefloor
.
2010s
.
Cee-lo Green, Forget you
Jesse J, Price Tag
Carly Rae Jepsen, Call Me Maybe.
Maroon 5, Moves Like Jagger
Bruno Mars, Locked Out Of Heaven
The Lumineers, Ho Hey
Daft Punk, Get Lucky
The Lumineers, Falling
Michael Buble, All of Me
Beyonce, Love on Top
.
First Dance Ideas
.
Louis Armstrong, What a Wonderful World
Embrace, Gravity
Jason Mraz, I'm Yours
The Lumineers, Falling
Michael Buble, All of Me
Nat King Cole, L.O.V.E
.
Vocal & Piano Duo Songs
.
Ella Fitzgerald, Summertime
Frank Sinatra, New York, New York
Louis Armstrong, What a Wonderful World
Bobby Darin, Beyond The Sea
Nat King Cole, L.O.V.E
Frank Sinatra, Come Fly With Me
Bobby Darin, Mack The Knife
Frank Sinatra, Fly Me To The Moon
Adele, Make You Feel My Love
Daft Punk, Get Lucky
Blur, Song 2
Florence and The Machine, You've Got The Love
Otis Redding, Sitting On The Dock of the Bay
Adele, Hometown Glory
The Police, Every Breath You Take
Sting, Fields of Gold
Elvis Presley, Can't Help Falling In Love With You
Bill Withers, Ain't No Sunshine
The Beatles, Here, There & Everywhere
Stevie Wonder, For Once In My Life
Patsy Cline, Crazy
Judy Gartland, Somewhere Over The Rainbow (The Wizard of Oz)
Des'ree, Kissing You (Romeo + Juliet)
Celine Dion, My Heart Will Go On (Titanic)
Adele, SkyFall ("SkyFall", James Bond 2012)
Reviews (37)
Laura and the rest of the Goodtimes were an awesome party band. They owned the astronaut suits and played their hearts out. Thanks a lot
They were excellent. Exactly what we were looking for, provided an excellent set and were entertaining for the whole evening.
We had a wonderful evening with Good Times creating a great atmosphere.
They were very warm and involved with the people who came to our private party.
The playlist was perfect and they got everyone dancing.
Highly recommended!

The Good Time band were amazing! Laura and the band were lovely. Arrived on time and delivered a great set.

Everyone was up and dancing and we have received lots of compliments.

So thanks very much, great experience and I will be in touch in summer 2018 for next year.

I just wanted to say a HUGE HUGE thank you to you guys for your amazing awesomeness at our wedding!! Rich and I (and every single guest, including my 92yr old granny) thought you were incredible! The songs were all amazing, your energy was contagious and we loved having you there so much – you made our day!! Hopefully see you all soon, maybe at another wedding :)
Thank you so so much to The Good Times, you were fantastic at our wedding! We first saw you at our friends wedding a few years ago and knew we definitely wanted you for our wedding as you are all super talented and know how to keep everyone entertained and dancing! We then recommended you to our other friends who got married in March and we were so excited to have you again at our wedding on 15th July. Coming all the way to Devon we can't thank you enough! You were and are AMAZING!!!! Party on!!!
Thank you all so much for performing at our wedding on Saturday. You were all fantastic and so many of our guests have commented on what an amazing band you were. We couldn't have asked for better. I would highly recommend you to anyone wanting to book a band for their wedding who will be enjoyed by all ages. My nephew (the little guy in the gruffalo suit) has decided he wants to take up the guitar and be as cool as your guitarist! :-) Thanks again guys. We'll hopefully see you at another event soon!
We loved you guys, all the guests said how great you were for weeks after, you guys look like you really love what you do and it's infectious! As you can see from the images below! Everyone was up dancing, smiling and sweating from dancing so much! You made our night! And for that we truly Thank you. Thank you for all your efforts other than the night for doing our first dance though we had massive costume malfunction, my dress was too beasty to dance! Your attention to my emails and requests were brilliant and I will always recommend you all. We will see you again and follow your tour dates.
The Good Times have a fantastic repertoire and made our evening wedding celebrations into a great party. Many of our guests commented on what a fantastic band they were with a great variety of music. They were really helpful in supporting us to decide on the songs we wanted and made our first dance memorable. Everyone was up dancing and having a really good time. Very friendly personalities and we would certainly book them again or recommend them to others for their party.
I just wanted to say a HUGE, BIG, MASSIVE thank you for performing at our wedding. You were all fab and actually even better than we could ever have hoped or expected. You really are a brilliant singer and the band are so talented. We had so many positive comments from our guests afterwards and you really were the highlight of the day and night. Thank you again! Also the way in which you interacted with us before the wedding (replying to all of our questions, being patient and honest and being quick to respond) was great and really set our mind at ease. It was a pleasure to work with you!

We hope that you enjoyed it as much as we did! You truly were fantastic!

The Good Times were brilliant on Saturday, we all thought you were fab! Well done and thank you for playing so well, great songs, your team were very good, lots of comments from my friends, thank you for making a special evening for us all!
The Good Times were professional and exceeded expectations throughout. They were easy to contact and provided quick and helpful responses when we were planning our wedding. They were flexible and worked their timings around our requirements. The band was made up of talented musicians, who could also get the crowd going.
If you need a stress free process and a full dance floor all night long then use The Good Times
We were so pleased to have picked you to play at our wedding. Many of our guests commented on how good you were and what a great voice you have. Your enthusiastic performance helped to make it a wonderful night. We would not hesitate to recommend you to our friends and family.
The Good Times were amazing! They did an awesome rendition of our first dance (You & Me, The Wannadies) and have a great set list. All of our guests (young and old) commented on how good the band were!
We spent quite a while looking for a band and were recommended The Good Times by a friend of a friend ... as soon as we saw the repertoire and listened to some of their recordings we wanted to book them! Laura was quick to respond and made the whole booking process so simple. On the day they travelled to our venue in Bristol and did such a great performance! It was so fun.

Thank you so much to Laura and the band for a great night!

The Good Times are playing at a friends wedding next month and we are already looking forward to dancing the night away!

Just wanted to send a massive thank you to yourself and the rest of The Good Times .. Absolutely fantastic ... learning Bring Me Sunshine as well and playing it in a brilliant way for our first dance.

We received so many compliments from so many people saying how much they really enjoyed your performance. We absolutely loved it ... and helped round off in a fantastic way mine and Maggie's most memorable day.

We went through The Good Time's website and listened to the tracks they had on there. Laura had a voice that was amazing and the band were enough to make you want to hum and sing. We looked through the repertoire and also noted that they would learn new songs if you requested in time. They had a huge playlist and they had songs that we liked! We love tunes of the 20s, 30s and 40s (as well as all the other decades) and they had them! I was impressed, seriously impressed. We decided on 3 more songs that weren't in the list but we like. Two Cole Porter tunes and one by Glenn Miller. We weren't to be disappointed.

With weeks to go till the big day, Laura wrote and asked if we knew what songs we would like them to play. We shyly admitted we hadn't done any playlists and we were pretty stuck. I guess Laura had dealt with people like us before, because she gave us a template kind of wedding set list and then helped us swap songs in and out so to get a dance floor slowly filled, keep it filled and slowly wind it down again.

After the speeches and a brief pause to get a drink or two, the band struck up and Dani and I were invited to the floor for our first dance to 'I Know why (and so do you)' by Glenn Miller. It was one of our requested songs and they did an amazing rendition. Laura has a beautiful voice and bearing in mind that Glenn Miller had a full brass orchestra, my god did they crack that song wide open. I wish I could get a recording of them playing.

Through out the night the floor was packed and it never seemed to go quiet. At the end of the first half, people came up and asked me where I found them. They were so impressed. We are of that age were we end up doing 3-5 weddings a year as friends and family get married and we have some good bands, but its always nice when people come up and tell you that you have got the best band they have heard for years! They played every song with a twist of their own character and they did justice to every one. If we did the wedding, these guys made the party. By the end of the second set, the energy was unbelievable. Old and young alike packed the floor and people that have never danced (and you could tell!) were all there. When they finished the second set, they seamlessly switched to their DJ and they kept the floor full till we went to bed and the staff had to shuffle everyone out onto a bus and send them away.

I cannot not praise these guys enough. I will look at booking them again for other events. My thanks to Laura and The Good Times band for helping make a wonderful wedding. It wouldn't have been possible without them.

A huge, huge thank you to you all for making our wedding reception such a brilliant success!! We, and all our guests had a fantastic time (People keep saying you are the best wedding band they have ever seen and heard, and we both totally agree!)

The DJ Set was great and played as requested and the three live sets were superb. We all thought you looked and sounded great, One of the guests loved your dress Laura, where did it come from!? We will always recommend you and book you if we ever have any future events.

Brilliant band - high energy, polite, easy to deal with... and WHAT a voice! Could not have asked for better, and all the guests were raving about them. Thank you very much!
All my guests being 136 for the evening were extremely complimentary about the band, Laura was brilliant,great voice,great music and all I can say I would use them again,bravo to the group and thank you for making the 90th being my mother,50th myself & 20th my son a roaring success last week-end!!
Wow! What a refreshing, well presented young band playing funky covers through to lads anthems.
Hireaband made booking our wedding band very easy! Lee was very professional and very easy to deal with. Nothing was too much trouble and he made us feel at ease and welcome to contact him if we had any questions. It was a real pleasure booking through him and the company. Thanks Lee. We are not usually ones for writing reviews, but The Good Times Band ? WOW, WOW, WOW! After looking through so many acts on the website, we were finding it difficult to choose! We wanted a band that played an array of music so that all guests, no matter what age, would enjoy a good dance. We were looking for a band a bit closer to home due to budget reasons. After listening to so many bands, The Good Times Band caught our ears! Why? Because the music sounded great and the singer even more so with her beautiful distinctive voice! What we liked about these guys in the videos was that they seemed to have as much fun as the crowd. They played the part and they sounded the part. They were based over 250 miles away from where we live and we were hoping not to be disappointed.From the first contact with Laura, we knew this band was the right ones for us. They accommodated our requests, even to the point of playing some Bollywood songs for us on their laptop set, and Laura seemed very lovely and only too happy to help. We were getting more excited once we had shown their videos to a few of our guests, who loved them. On the actual day of our wedding, the guys drove all the way up, set up and did what they promised! They had our whole wedding party singing and dancing from start to finish! The comments from our guests were overwhelming! The ones who had seen their videos online had said they were even better in person and we couldn't agree more! Other guests were saying what a great band they were and asking where we got them from!! Laura?s voice is absolutely amazing! The guys playing the guitars, keyboard and drums were just as amazing too!! We both feel that a band is not something you can compromise?..If you want your party to be rocking you need a good band! If you are watching their videos and thinking they sound and look great?..well don?t look any further then these guys, because they are more than meets the eye! The Good Times Band is definitely the band for you! We truly send all our thanks to the band and to Hireaband for making our wedding day so special. If ever we are in need of booking a band again, we will not have to look, because we would have them back in a shot!
"The Good Times Band are a great live band with a charismatic and talented singer in Laura Mitchell!"
Thank you so much for making the night so much fun! We are so pleased you were able to play at our wedding, you were absolutely amazing and sounded fantastic. Laura was extremely organised, reassuring, and on top of everything in the run up to the day, which is exactly what you need when trying to organise a wedding from overseas! You were full of energy, and your enthusiasm was infectious, people were dancing right up until the end. A very professional outfit, we thought you were great, and would recommend you to everyone. If we could do it all again, we'd have you back in a flash - you rocked our night!
We booked the band last minute for our wedding reception. Once confirmed, Laura was prompt in establishing contact, providing their repertoire and answering any questions we had. On the day, they arrived and were set up by the time we specified. They started their first set as dinner was finishing and eased the audience into it, eventually getting plenty of people on the dance floor. Their enthusiasm was infectious and the younger members of the party particularly enjoyed the band's performance. Overall, they were a highly professional outfit who fulfilled and surpassed our expectations. I would have no hesitation in recommending them to my friends and family.
You were the glue on our very special day on Sunday.The day was just perfect and we could not have wished for more. The 'group hug' to Adele's 'Feel my Love' caused many a lump in throats plus a few tears and was a big talking point afterwards.The Jive numbers were superb and we loved your version of the Swing to 'In the Mood'.The birthday boy and girl plus the betrothed 'pre-mooner's loved the special tributes. I have no doubt we will see you at a few friends events in the future. You are all a very talented and entertaining band of gorgeous young people!
Hi Laura, It was great to meet you last night and we really enjoyed hearing the band play. Sorry we had to leave before the end but the 'olds' needed to get home!! Jeremy and I are really excited about having the band play at our wedding next year...definitely one of the easiest decisions we've had to make so far!
As soon as we heard them we knew that we wanted them to play out our wedding and they didn't disappoint! Overall, The Good Times Band were a real pleasure to work with from start to finish. Laura was friendly, helpful and enthusiastic and we knew we were in safe hands with her. Their performance on the night was fantastic, I would definitely recommend them to anyone..
Thank you so much to "The Good Times Band" who put on a wonderful performance at The George Petersfield, The Bar was packed out with dancing on Saturday night and everyone of all ages loved it! I couldn't recommend your band highly enough! Please come back and play again soon! Many thanks.
The band were great. Everyone really enjoyed dancing, many thanks
Just wanted to say a very big thank you for playing at my wedding party last week!! You guys were absolutely fantastic and really made the night rock! Also thank you so much for playing our first dance song again for us, it was a really nice touch!!
Thank you for playing at my birthday, and especially for letting me sing with you!?Caro Carey
The night was a real success, and the music was great. Thank you for keeping the hen parties entertained!
We would just like to say thank you from Katy and I for the amazing job you did for our wedding last Saturday. We keep getting told how great you were. You did our first dance to perfection and everybody said what made the night so good was that you all seemed to be having fun also. The fact you got photos taken in the photo booth as well was great because it felt like you were an extension of our guests. Again thank you so much for the night you really made our day that little bit more special.
We just wanted to say thank you so much for Saturday night. Everyone we have spoken to has said how brilliant you guys were and how much they enjoyed the sets.

You totally made our evening, we wanted a full dance floor all night and that is exactly what you gave us.

We saw Florence and The Machine last night and it reminded me that you had done her song as a surprise - it was perfect! Thank you all again so much!

The Good Times were the highlight of our wedding! Laura was amazing from the very start. The band learnt our first dance 'love song' and learnt a subways song for us! The subways song went down so well with our guests- it even ended up with Paul crowd surfing! So many of our guests have commented how great the band were. Laura's voice is incredible. We will be heading down to Brighton to see them play again! Thank you so much guys for making our wedding evening so special! You guys are awesome!
We just wanted to say a MASSIVE thank you for doing such an incredible job at our reception! We had so many comments from our family and friends about how great you all were!
Me and Jan just wanted to say a massive thank you for making our wedding so amazing. All our guests and family have commented on how great they thought you guys were.
Laura, your voice is great and sounded beautiful for our first dance. You are all such talented musicians. We wish you all the best for the future. We will be recommending you to everyone
Booking Add-ons
Manned DJ Service

Late Finish (After Midnight)

Smaller Lineups Available
Early Arrival

Additional 1hr Set
Provided by the Act
PA System

Complimentary Unmanned DJ Service (when not performing)

Able To Work With Sound Limiters
Stage lighting

Public Liability Insurance & PAT Tested Equipment
Gallery
Check availability and price for The Good Times
To find out if this act is available and what it would cost to hire them, please fill out the form.
To ensure the quote is as accurate as possible, remember to tell us the postcode or nearest town to your venue. Good Luck!