Wireless
If you're looking for a band with a completely unique but stunningly entertaining approach to performing then Wireless is the way to go.  Quite simply, this is Total Entertainment!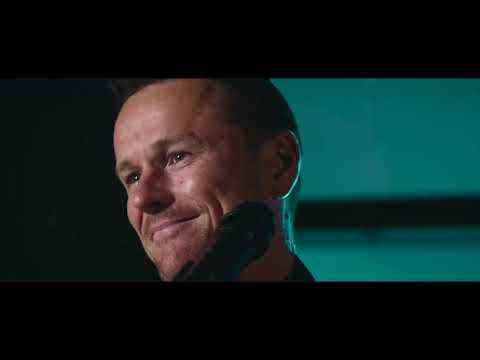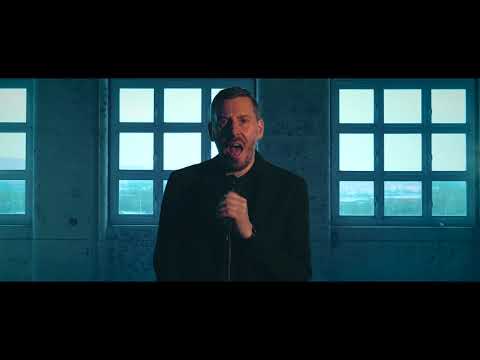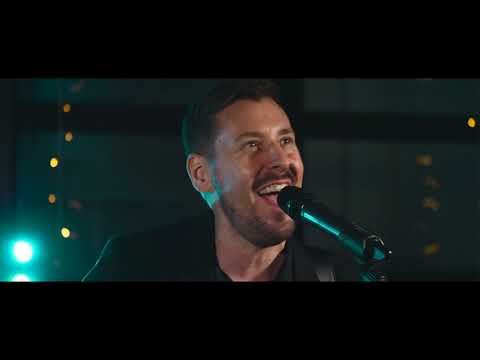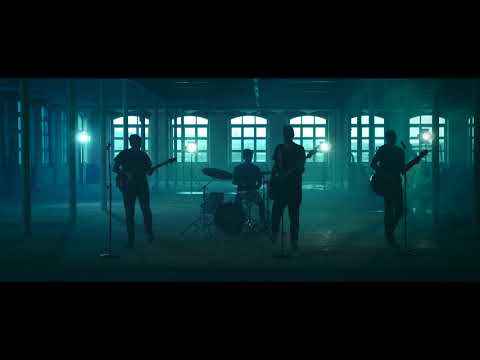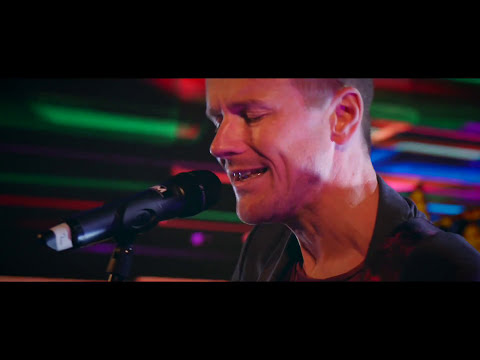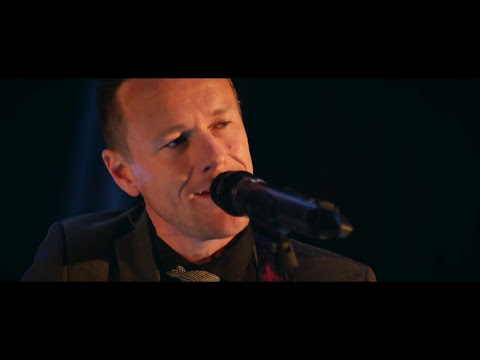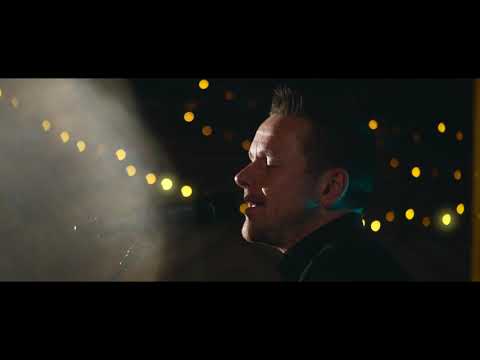 Overview
Tracks
Set List
Reviews
Line-Up
Performance Times
Booking Add-ons
Provided by the Act
Gallery
Overview
If you're looking for a band with a completely unique but stunningly entertaining approach to performing then Wireless is the way to go. Quite simply, this is Total Entertainment!
Wireless tick all the boxes on any checklist for an effective and entertaining wedding and function band;
A great variety of tunes - you'll always hear something you like
100% reliable. They've never missed a gig and are always on time
Multi-talented and multi-instrumentalists
Superb harmonies and two, count them, two lead vocalists
Lively ceilidh set available
The finest equipment money can buy
A positive 'can-do' attitude
Vastly experienced - any kind of event for any kind of client
Well travelled - the band has performed in every popular venue in the country
Friendly and flexible - they never forget you have a choice
However, Wireless set out to do more than just tick the boxes. They offer a level of fun and interaction that other bands can't equal. In fact, their very name is a hint at one of their unique selling points; the three frontmen in the band use wireless radio equipment which means they're not tied to the stage or performance area because of cables to their equipment. It's not unusual at a Wireless gig to find one or all of the members of the band dancing next to you on the dance floor while still playing their instruments. We haven't figured out how to do this with the drummer yet, but give them time. :-)
The band also employ a full-time sound engineer, an unofficial fifth member which means you'll get concert-quality sound no matter the demands or restrictions of your venue.
So if you're looking for a great band, that plays songs all your guests will love and be desperate to dance to but are also looking for that extra special WOW factor, then fill in the quick enquiry form and we'll tell you instantly if the band is available for your wedding or event. You'll even get an instant quote which we think you'll find incredibly good value for money.
Tracks
Update Required
To play the media you will need to either update your browser to a recent version or update your
Flash plugin
.
Set list
A Little Respect
Adventure of a Lifetime
All The Small Things
All These Things I've Done
Basket Case
Bubbles
Call Me Al
Came Here for Love
Can't Stop the Feeling
Can't Take My Eyes Off of You
Chasing Cars
Chelsea Dagger
Come & Get Your Love
Common People
Country Roads
Crazy Little Thing Called Love
Cuddly Toy
Dakota
Dancing in the Dark
Dancing on the Ceiling
Dignity
Don't Leave Me This Way
Don't Look Back in Anger
Don't Stop Believing
Don't Stop Me Now
Don't You Worry Child
Enter Sandman
Every Tear Drop is a Waterfall
Everywhere
Feel So Close
Footloose
Friday I'm in Love
Galway Girl (Steve Earle)
Giant
Go Your Own Way
Good Riddance (Time of Your Life)
Hey Soul Sister
Highway to Hell
Ho Hey
Hold My Girl
Hold the Line
I Can't Help Myself
I Will Wait
Johnny B Goode
Live Forever
Livin' on a Prayer
Long Train Running
Love Me Again
Love Really Hurts
Loving You (Paolo Nutini)
Many of Horror
Mr Brightside
My Girl
Never Forget
Not 19 Forever
Nothing Else Matters
Ohh What a Night (Dec'63)
Paradise (George Ezra)
Proud Mary
Roxanne
Set You Free
Seven Nation Army
Sex on Fire
Shut Up & Dance
Sit Down
Summer
Summer of '69
Superstition
Sweet Caroline
Sweet Disposition
Sweet Home Alabama
Take On Me
The Day We Caught the Train
The Middle
There She Goes
Times Like These
Together in Electric Dreams
Wagon Wheel
Wake Me Up
Waterfall
Where the Streets Have No Name
Will We Talk
You Got the Love
You're the Voice
Reviews (93)
Hard to sum up the performance by Wireless - Amazing, Incredible, Perfect, are just a few of the words that spring to mind.
When we first saw videos from them performing at our venue, we knew that was the band for us and were delighted that they were available for our wedding also. The booking process through Hire a Band was smooth and well communicated.
From the moment Wireless arrived they instantly got involved with the wedding celebrations, not wasting a moment and posting a selfie on our live photo wall. We were always excited to have them perform but had no idea they would all also be so friendly and welcoming when meeting them. When they started it was almost like having our own guests performing for us.
Their performance was terrific, with them perfectly selecting songs to get everyone dancing including a few unexpected ceilidh songs which were a brilliant addition. The interaction with all our guests couldn't have been better and they really did provide the perfect ending to a perfect day. We really couldn't recommenced them enough. Love Mr & Mrs Abbey!

What an amazing band!! Everyone had a ball and I would highly recommend wireless !! Thank you so much for an amazing night
Thanks Mr & Mrs Moffat

I couldn't thank Wireless enough for helping us celebrate our wedding. The guys read the room, choose the songs that would keep our guests on the dance floor, and even let me and my Best man play a couple of songs with them. We couldn't have picked a better band!
Wireless were absolutely fab for our staff event. Loved their energy and audience participation, they were able to involve everyone.
Wireless are probably the best band I have ever heard at a wedding, and not just because it was our own wedding. All our guests had nothing but praise for them and how they kept out dance floor buzzing the full night, and played such a range of songs to suit all guests. Andy and his team, are just great at what they do, theyre not just your typical band who stand and play, they interacted and had fun with ourselves and guests, even down to the smaller details of photos and videos of throughout the night! Would recommend them to anyone!
Wireless played at our wedding and they were absolutely amazing. Music was perfect and the dance floor was always full. Couldn't have asked for anything else. All of our guests have commented on how good they were and how they couldn't stay off the dance floor. Would 100% recommend this band. Everyone needs wireless at their function.
Couldn't recommend Wireless enough. They kept the dance floor full throughout our reception, brought great atmosphere and everyone loved them. Thank you so much.
Wireless are THE BEST band! Their performance was outstanding. The talent they have as a group is off the scale. Not only that they are the most down to earth, happy, easy going, approachable entertainers I have ever encountered. They can totally read the room, engaging amazingly with the audience and they performed to the highest of standards. The dance floor was fully packed the entire time. Did not want the night to end! Worth every penny, you won't be disappointed.
The Wireless were everything we imagined and more. The party didn't stop all night and they interacted so well with the crowd - from being on the dance floor to having people up on the stage the sing and dance! They made our wedding so special and the guests are raving about them.
Thank you so much, Wireless!

Wireless were amazing on our day, the energy they gave performing and even when they weren't performing was unreal!
So many guests commented how good they were. They added in a few ceilidh dances and it really got everyone up and involved. They even learned our first dance song with no hassles and sounded amazing!
I would definitely recommend Wireless to anyone needing a band!!
Thank you again for a perfect night!

We absolutely loved Wireless! Their rendition of our first dance song was perfect, the dancefloor was jumping the entire time - they absolutely exceeded our expectations and we had lots of friends asking who they were.

The Strip the Willow to Enter Sandman by Metallica was inspired!

Wireless were absolutely fantastic at our wedding. They played a great range of songs and brought lots of energy to the evening. All our guests commented on how good they were. I loved the fact that each member of the band could do lead vocals and they were all brilliant! Huge thanks to Andy and the rest of the guys for helping to make our day so memorable!!
Wireless were absolutely brilliant. Communicative and reassuring in the lead up to the event and then absolutely killed it with the music on the day of our wedding. Had a huge number of our guests compliment us on how incredible the band were - they read the room so well and everybody had such a blast. Thank you Wireless
Wireless were absolutely amazing from start to finish! I am not a massive fan of dancing but I was on the dancefloor the whole night! All our guests thought the band were just brilliant and played such a great mix of songs to suit all age groups. The ceilidh dances were a big hit and were so much fun. We can't thank the band enough for everything, we loved every minute and couldn't have asked for a better band (who were all so lovely as well).

Thank you so much,
Laura & Dean

The band were so good and professional. Everyone has contacted me telling me how great the band were, they really made the 40th bday party very special!
Wireless were incredible. So much fun, great music, and you can tell that they love what they do. So many of our guests have commented on how great they were and wanted to know what they were called. Can't recommend enough. I'm just gutted that I don't have another wedding to plan as I would 100% choose Wireless again!
Superb!! Andy and the band's enthusiasm was infectious, they did a brilliant job of our first dance song request, and Strip the Willow to Metallica's Enter Sandman was genius!! Can't recommend enough.
Wireless were amazing! We are so glad we chose them. Fab!
Wireless were fantastic! They got all of our guests up dancing from start to finish and the feedback we got from our guests was fab. Also highly recommend adding in the fiddler addition as the 45 mins of ceilidh was brilliant! Thanks again, Graham and Lindsay Kerr xx
I wonder if you could pass on my thanks to the band 'Wireless'. My daughter booked them through you for her wedding at Ardgowan on Saturday October 1st and they were absolutely superb! Fabulous musicians, who played effortlessly to the crowd with the most wonderful rapport, I really cannot praise them enough. The guests loved them and they made a fabulous wedding evening even more special. May I also say that Ellie spoke very highly of you and that your organisation and communication was excellent, so thank you for making her and Ewan's wedding evening truly perfect.
Wireless were outstanding in all aspects. Lovely, respectful guys who just knew the right song to play. It's the first time I have ever been to an event or wedding where the dance floor was full from beginning of the evening till the very end. The guys also accommodated an unusual request which the whole community appreciate. They are most welcome back in Aberfoyle any time they like. Brilliant, brilliant evening which was the icing on the cake of a perfect day.
Our band Wireless were simply outstanding!
The level of interaction with our guests, the music selection, the skill of the band, just exceptional. We could not have been more delighted.
Our highlight was dancing a celidh to metallica! LOVED IT!!
100% recommend this band to anyone looking for an amazing party. A truly professional act.
Thanks to Andy and the band for knocking it out the park for us!
Jill & Dave

Wireless were excellent - we had a fabulous night!!
Thank you so much

Hi Gaye, Wireless was fantastic. We had 135 people at our wedding, with the oldest being 90 and the youngest 2! Everyone commented on how amazing the band were and how they couldn't believe it suited all ages. Thanks to you also for organising :)
Wireless we're absolutely fantastic!! Just brilliant, the mix of music was perfect & the band members themselves were toppers! They interacted with our guests so well & in particular they were so fantastic with my cousins children who danced the night away and had so much fun! We wouldn't hesitate to recommend Wireless - they were amazing.
We liked that Wireless played a large variety of songs and from the first message Andy was so kind. He learned both our first dance song and our daddy/daughter song and played them brilliantly. Not only an amazing sounding band but genuinely nice people too. I would 100% recommend Wireless as a wedding band!
Hireaband was a great service too, so helpful in helping us choose a band and always responding quickly to email enquires

Wireless were honestly the best band we could have had at our wedding - they integrated into our day so beautifully by talking to us and our guests, by the time they started playing it was as though it was some of our friends on stage. We genuinely never wanted it to end and from start to finish they had such great energy and were such a laugh. Couldn't be happier with our choice and so grateful to them, our dance floor was always busy which was really important to us. Thank you so much to Hireaband for helping us find them :)
Wireless were insane! So much fun and actually felt like wedding guests we had such a laugh!!! Will be recommending them to anyone looking for a wedding band in future!
The most incredible wedding band, they were so professional and fun! An amazing part of the day and picked the songs perfectly for our guests, and we're happy and open to playing requests and even letting some guests have a sing! Thank you for being such a great part of our day!
Great band and having the fiddler just made it ideal! Highly recommend!

I had high expectations of Wireless and they surpassed them and then some. Always a good sign when people are dancing to a sound check!

The whole night the dance floor was packed and the comments after were so complimentary, everyone at lur wedding loved the music.

Thank you to the guys. Would highly recommend to anyone.

After countless rearrangements due to Covid, we finally had our party to celebrate our wedding. Throughout the whole period Hireaband have been great, always keeping in touch and offering different options depending on the situation. They made everything very simple.
The band were fantastic, exactly what we were looking for and the dancefloor was full all night! We can't thank you enough for giving us such a good party.

Wireless were amazing at our wedding! We had so many compliments about how good the band were. In the lead up to our big day Andy was great at communicating and making sure everything was planned just as we wanted. Couldn't have asked for a better band, would highly recommend!
Brilliant band - always kept the dancefloor full, sounded great and also filmed & edited a video of our first dance!
From start to finish Hireaband have been easy to deal with despite the difficult COVID climate. Wireless were absolutely amazing on our wedding day and had everyone up dancing with a great selection of music. Andy and the guys are great fun and very talented and their interaction with the kids was much appreciated by us, 5 star all the way.


Wireless were the perfect band for our wedding, we picked them mostly on the basis that they did an amazing cover of our first dance song but their whole performance was outstanding.
The band were very friendly and made everyone welcome on the dance floor, even encouraging those who were a little unsure about the ceilidh dances. On the night and since our wedding our guests have talked about how great the band were. We would highly recommend Wireless to everyone.
The icing on the (wedding) cake was the amazing video the band put together of our first dance and snippets of the night, this was not something we were expecting but it is now something we will cherish forever. Thanks you Wireless.

Wireless were amazing at our recent wedding reception, they arrived early and approached my wife and I to make sure we were enjoying our day so far and confirm plans for the first dance.
Throughout the evening the band incorporated ceilidh dances, encouraging and directing guests in how to take part. Blended with an excellent array of modern and classic songs they were a fantastic live act.
We both spoke to several band members and they were enthusiastic and polite, keen to engage with the guests and edit the set or take requests to help people enjoy the night even more.

These guys were the best!! Amazing vocals & what a performance! Such good fun & made the night even more special! The communication leading up to the wedding was great. They were absolutely brilliant with our mini stage invaders! Some fantastic memories on the dance floor. Thank you so much again! Mr & Mrs Martin.
Wireless were great, Hireaband were fantastic. Our original band cancelled 2 days before the wedding due to Covid and they sorted everything!
Wireless kept the crowd going and played a great set, we really appreciated it, thanks Andy and the guys.

Andy and the band were unbelievable!

Everything from pre planning, to the amazing performance they made on the night, made our night even better than we could have expected.

I would recommend them to anyone.

Wireless were absolutely incredible. Andy was so friendly, really understood what the guests were looking for and kept the dance floor full all night. Can't praise them highly enough!
Thank you so much for playing at our wedding. You were incredible. Everyone was up and having a great time. Would highly recommend.
Wireless were the best wedding band we have ever heard and all our guests provided continual compliments throughout the night. They certainly know how to put on a show and their song selection was perfect for our wedding party.

They also kindly offered to learn a whole new song for our first dance.

We cannot thank them enough for all there help in making our day extra special.

We couldn't have asked for a better band. Wireless were honestly just amazing! As soon as I heard them I knew I just had to book them. A band really makes the evening reception so I'm so glad we booked them! All my guests commented on how brilliant they were and how they created such a good atmosphere. Excellent communication throughout the 2 1/2 years we had them booked as well. We were supposed to get married last year and Andy sent us a message on our date with a picture of the band saying how they should be with us playing at our wedding- such a lovely touch! They were definitely more than just our wedding band. They were a big part of our day and when I think back to our wedding I'll always remember how good the music was!
Wireless are absolutely amazing and different class. Having celebrated our wedding on the 10th July 2021 we had Wireless booked for over a year and at points due to Covid it looked like we may not have a live band. These guys were magnificent - they even recorded our first dance and sent it to us so if they couldn't be at our wedding we would still have them play our first dance. On the night we were allowed a live band and I am so glad we were - The Wireless boys absolutely rocked it. From the moment they started till the end of the night these guys had the room bouncing (literally). All night I just had guests asking who the band was because they were so good. If you are sweathering whether to book Wireless as your band or not, stop now and get them booked or you are seriously going to regret it. Wireless are amazing!
Wireless were absolutely amazing at our wedding on Friday. Everyone loved the varied set they played and they played requests from guests also. I had people coming up to me all night desperate to know the name of the band and raving about good they were and such talented musicians. They created an amazing atmosphere at our wedding reception and made it the best night ever, thanks again!
A huge thank you to Wireless, they were amazing, really made the night.
All the guests were saying what a fantastic band they were.

I would definitely book them again and would have no problem recommending them to others.


We absolutely loved them!! Can you book us in for this year??
The guys were fantastic! Thanks so much for everything they did... everyone absolutely loved them and I can't wait to book them for the event next year once we have dates!!!
Excellent service from booking to the band on the night. The band were excellent, feedback from our guests has been fantastic!

Hi Gaye,

I just wanted to pop on here and say thank you so much for helping organize Wireless to come and play at Welly Ball. They were absolutely amazing, and I have received nothing put positive feedback and comments from the guests who attended! Andy was absolutely lovely and it was so wonderful to meet the band. Hopefully, we can have them back next year!

Everything was great, excellent communication from Wireless and their performance was superb!
The band were fantastic! All our guests commented on how good they were and what a great mix of music they played. The guys are great fun and I would happily use them again even though they did nearly kill me doing two rounds of strip the willow!!
Wireless were superb! Started with a special request song which was great, had everyone from the oldies to the youngsters up dancing and gave us a great final song which was the perfect end to our night.
We hired Wireless for our wedding at Inglewood House Alloa.
The guys just made the night.
The dance floor was full from start to finish.
The ceilidh dance sets were just carnage, and so much fun.
All our guests loved it.
Guys ..... thanks is not enough.

Wireless were brilliant. Literally every single person who we have spoken to since the wedding have said how amazing they were. Couldn't thank them enough.
Hireaband were great... professional, informative and easy to talk to with any questions. The band we hired called Wireless were outstanding. Amazing music, amazingly played. The band were very friendly and kept the dance floor going. Was the icing on the cake for our special wedding day. Even got the groom up singing which turned the place into a concert. A surprising few ceilidh dances went down a treat. I would highly recommend the band and Hireaband to get the very best entertainment.
Andy and the guys were absolutely amazing. Really easy to talk to and super keen to take on your suggestions. Loved that they didn't take themselves too seriously and wanted to have fun whilst performing too! Everyone said they rocked!

Absolutely fabulous band. I will definitely re-book. Really nice guys to deal with and the dancefloor was full all night.

Service from Hireaband as always first class!

Truly fantastic band! Had everyone commenting afterwards how wonderful they were and what a thoroughly enjoyable evening it was. The playlist was excellent, they even announced the cake cutting for us. One of our friends requested "She's A Belter" which they had a quick twang of guitar strings about and then blasted out probably one of the best tunes of the night. Wonderful, thanks, guys!
Wireless are absolutely amazing, we've used them for the past two years and would not hesitate to recommend them! We generally have over 300 people attending and a wide range of ages and not one person had any negative feedback, so don't hesitate to book the band for any occasion large or small!!
We, along with our guests, absolutely loved Wireless! They arrived on time and got set up quickly. They played a great range of old and new songs with some Scottish country dances in there for good measure. We loved that they interacted with the guests and kept the party going all night! We will definitely be recommending them to everyone and anyone!
This band was awesome, their musical talent was only surpassed with their entertaining skills, they kept everyone on the dance floor and offered a top class, personal performance. I would recommend this band to anyone for any occasion, one of the top wedding bands out there. Rock on.
Phenomenal band . So many comments from our guests stating it's the best band they have ever heard!
Absolutely fantastic! Easily the best live band I have ever seen. You guys were better than the originals!

Thoroughly delighted with 'Wireless'. Will definitely be interested in re-hiring next year!
Hireaband were really helpful in finding us the right band for our event. All finance, timings and other information was accurate and allowed the event to be planned effectively. The band 'Wireless' were absolutely fantastic and made the evening a resounding success!
Hireaband made our search for a band so much easier. Being able to view the set lists and listen to tracks was really useful.

Wireless were excellent. What a super bunch of friendly and engaging guys - our guests loved them and would have kept them going for hours if they could! We would not hesitate to use them again and recommend to others - they absolutely made the night. Huge thank you!

Just wanted to let you know that we absolutely LOVED Wireless. They were lively, read the vibe of the crowd as the night progressed, organised some ceilidh dancing and were interactive with their instruments on the dance floor.

A great band – we couldn't recommend them highly enough!

Thanks so much:)
The band were absolutely phenomenal from start to finish. They interacted with everyone and even had some of the kids up on the stage singing/ playing instruments. They're still talking about it as are the adults who attended! It was honestly like being a concert. Amazing song selections and everyone had a ball. Really made the whole night!
The guys played at our wedding at the weekend and were outstanding! Honestly can't recommend them highly enough..... thank you so so much!
Best wedding band ever.
Had the place bouncing from start to finish. Highly recommend this great band thanks for making our day special.

Wireless were absolutely faultless for our event at the Theatre Royal Glasgow. Nothing was too much trouble and the guys were just amazing all night - even allowing a member of staff to sing with them much to his delight. everyone has mentioned how great they were in our feedback and we're already looking to book them in for future events. Thanks Wireless and thanks to all at Hireaband, particularly Gaye, for making the process so smooth!
We had Wireless at our wedding on Saturday and they were truly unbelievable! The dance floor was packed all night and everyone loved them. They got fully involved in all parts of the night!

The communication with them was amazing and truly stood out from any other supplier!!

A sign of a good wedding band is someone wanting them at their wedding and TWO of my friends have tried to book them since!

Book them book them book them!!
the guys were superb from start to finish , would not hesitate to book them again .
Great mix of music very well played and had the floor full .

Many thanks for helping make my wife's Birthday the great night it was .

Band members were great & a really friendly bunch of guys. Band playlist was very good & very well received by crowd present. Would have them back for a Saturday performance in a heartbeat.

Truly a 5* service from Hireaband and 5* performance from Wireless.

Very easy and professional to deal with leading up to the wedding, and on the night the band were great. Special mention to Andy and the rest of the band for how they interacted with our guests and getting them all involved, particularly the kids.

Highly, highly recommend.

Jamie & Lisa

Wireless were superb from start to finish. They were easy to communicate with before and during the event. The whole set was superb. Everybody comment what a great band they were. I would highly recommend them and would definitely use them again in the future.
Lads give yourselves a massive pat on the back. Awesome show
I honestly cannot recommend these guys enough. We are both complete music lovers so the right band was a massive thing for us. there was not one single thing I would have changed. They were absolutely AWESOME.
Brian and I cannot thank you enough. You absolutley smashed it last night and made our wedding truly amazing.
Everyone commented on what a great band you are and your fantastic setlist. Such amazing energy, great fun, lovely people and genuinely talented musicians.
We had the most fantastic night and hope you enjoyed it as much as we did.
Thanks again.
I honestly cannot recommend these guys enough. Wireless helped make our wedding truly amazing. We are both complete music lovers so the right band was a massive thing for us. There was not one single thing we would have changed. Everyone commented on what a great band and the fantastic set list. They were absolutely AWESOME.
Such amazing energy, great fun, lovely people and genuinely talented musicians. We had the most fantastic night and know the guys from Wireless enjoyed it as much as we did. BEST BAND!

Thanks again!
Much love - Mr & Mrs Milne
Wireless were absolutely fantastic at our wedding. Everyone has commented on how good they were - great vocals, great song choices and very nice guys. We couldn't be happier with our choice and would highly recommend them for any event.
Wireless, you were absolutely perfect at our wedding at the weekend! Great songs, spot on vocals, brilliant judged banter with the crowd, fantastic song selection and very nice guys to boot!! Every single guest we've spoken to has raved about you. Great work!!
Great service from start to finish. Excellent set from Wireless, kept everyone on the dance floor, took requests and we received really good comments from our guest on how good the band was. Guests really enjoyed the interaction with the band, who were especially good with a couple of the kids attending. Would certainly recommend Wireless and Hireaband in future.

Fantastic band who played a wide range of music including some ceilidh music which got everyone dancing 5 starts and more!!!!
Really enjoyed my nieces 50th birthday party. Wireless made the whole night fun! Great to listen to and to dance, including the ceilidh dancing.
Had a great time at my friend's party dancing to your great music. The songs were amazing and your voices absolutely fantastic! Would highly recommend!
Great band! Wireless went above and beyond for my wife's 50th by learning and playing an obscure song that meant a lot to her and I for the last 31 years together. Their whole set was amazing! and kept an age range from 10 to 86 dancing all night. Thanks Wireless!
Wireless... you were absolutely brilliant on Saturday night playing at my 50th birthday. you were all so professional yet so friendly creating a party atmosphere for all my family and friends to get up and dance. The personal touch of researching and singing a requested song was so touching you really nailed it - thank you all so much. I would highly recommend you to anyone wanting a live band.
Everything hurts! My cheeks from laughing, my feet from dancing and my arms from being swung around during the ceilidh.

What a brilliant night! You guys absolutely nailed it! So many people commented on how perfect your set list was for the night, and even the the bar staff said how fantastic you were. You very obviously love what you do and you all looked like you were having as much fun as we all were.

The song you learnt for Jon and Shona I think blew all of us away and made the evening even more perfect for them. If I could give you more stars I would, you really made the evening and I can't thank you enough xx

Brilliant night, brilliant band!
Wireless were absolutely fantastic!! The lack of shoes proves we were serious Ceilidh folk!
All types of music from 80s to classic rock and some modern twists in between but the Ceilidh was the icing on the cake! 14 minutes for Strip the Willow was epic! Who needs the gym? A worthy 5 stars guys x
Performance Times
8pm – 12am (with a 30-minute break)
Booking Add-ons
Late Finish (After Midnight)
Provided by the Act
PA System

Complimentary Unmanned DJ Service (when not performing)
Stage lighting

Public Liability Insurance & PAT Tested Equipment
Gallery
Check availability and price for Wireless
To find out if this act is available and what it would cost to hire them, please fill out the form.
To ensure the quote is as accurate as possible, remember to tell us the postcode or nearest town to your venue. Good Luck!